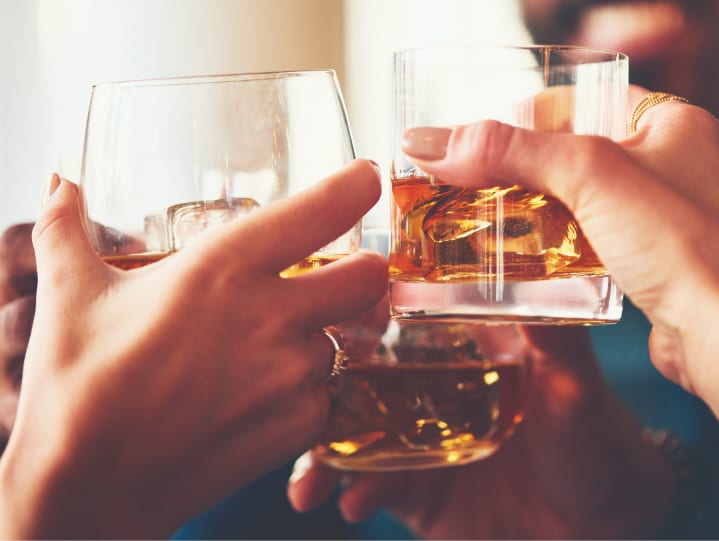 The World of Whiskey – Your September 2021 Update
Welcome to your September 2021 World of Whiskey Update.
From the world's oldest single malt to the rise of whiskey auctions, get all the news on the latest trends and happenings here with Whiskey & Wealth Club.
Pernod Ricard to Acquire The Whisky Exchange
On 21st September, Pernod Ricard announced they had signed an agreement to acquire e-commerce pioneer and spirits resource The Whisky Exchange. Founded in 1999 by brothers Sukhinder and Rajbir Singh, The Whisky Exchange has become one of the most successful online drinks retailers and expanded into several award-winning shops in London. In addition to a catalogue of nearly 10,000 products, The Whisky Exchange have established an authoritative presence in private sales and online auctions of rare spirits.
Of course, whiskey aficionados are likely already well aware of The Whisky Exchange and their reputation as an infinitely knowledgeable purveyor of premium spirits – and this is precisely what motivated Pernod Ricard to acquire them. The acquisition is part of a customer-centric strategy to respond to new needs and expectations that have arisen from e-commerce growth and a demand for premiumisation, and will allow Pernod Ricard to leverage The Whisky Exchange's expertise and in-house platforms like Drinks&Co and Bodeboca to bring these to an even wider audience.
Collectors, Investors, and Objets D'Art: The Rise of Whiskey at Auction
Whether you're a collector of rare bottles yourself or an art aficionado who's noticed your auction house of choice branching into spirits, there's no question that whiskey auctions have become hotly competitive, highly attended events.
ArtNews explored the factors that contributed to this rise. As interest in spirits, and especially whiskey, has grown in East Asia and around the world, auction houses traditionally known for fine art or other luxury collectables have responded with dedicated spirits auctions and partnerships with premium distilleries to auction exclusive objets d'art.
Speaking to representatives from Sotheby's, Christie's, and Bonhams, ArtNews illustrated the shift in interest in whiskey auctions from the drinker-collectors, who may once have picked up an interesting bottle or two then sold it on to finance another intriguing expression, to the serious investors. Looking to complete sets or pick up particular vintages, these buyers are less concerned with what's inside the bottle than why it was made or how it survived – they're looking for whiskey that's as much a piece of art or history as a significant painting.
With these buyers driving the market, it's no wonder that whiskey is increasingly considered less a collectible and more an investment. Of course, if you're looking for an opportunity beyond the bottle, cask whiskey ownership may be something to consider – get in touch with one of our account managers today for more details.
World's Oldest Single Malt to be Auctioned
On a similar note, the oldest single malt Scotch whisky ever to be bottled will be offered by Sotheby's on 7th October in Hong Kong. Originally laid down by second-generation Glenlivet Distillery owner George Urquhart on 3rd February 1940, this 80-year-old Scotch whisky is estimated to fetch £80,000 – 140,000 as part of a lot that celebrates the craft and artistry of this incredible whisky.
Gordon & MacPhail, producers of the bespoke oak Cask 340 in which the whisky matured, have spared no expense to make the purchase of Decanter #1 (of 250) a one-of-a-kind experience. The decanter itself and the case were designed by Sir David Adjaye OBE on the theme 'Artistry in Oak,' and his original concept art is included in the lot as a signed lithograph in an edition of one. The lot also includes the framed original head of Cask 340, and an exclusive whisky tasting experience conducted in London by Gordon & MacPhail's Director of Prestige.
Fittingly, oak was the traditional gift for an 80th anniversary; Decanter #1 celebrates the 80-year relationship between the whisky and the oak cask in which it was aged, as well as looks to the future. Proceeds from the sale of Decanter #1 benefit Trees for Life, a local charity focused on rewilding the Caledonian forest, and the legacy nurtured by four generations of the Urquhart family will continue to live on.
Back to news