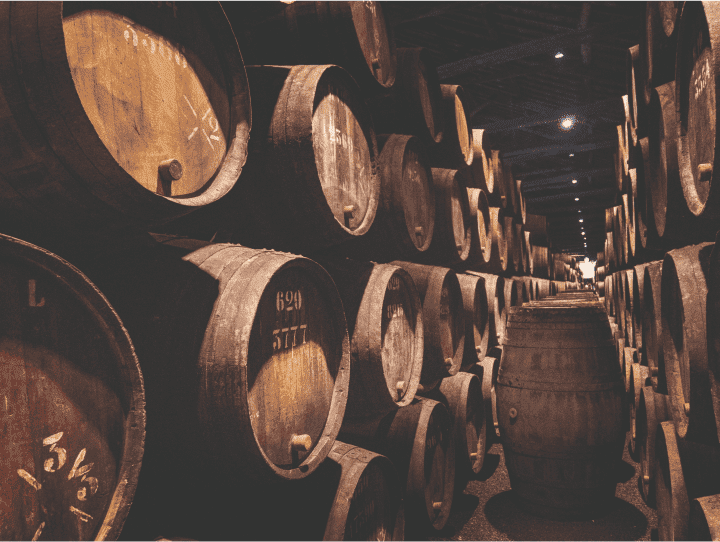 Whiskey and Wealth Club's

Whiskey & Wealth Club's 2020 Cask Whiskey Buyer Report
A message from the CEO
The wholesale purchase and holding of cask whiskey for financial gain is a developing market. One that, to date, has been largely unexplored in the public eye. As an industry leader we are keen to understand its drivers and motivations – and to share this insight with wider audiences.  
Investing in cask whiskey has been around for centuries, but only to a select few. Allowing private individuals to buy and hold casks for financial gain is a novel concept — disrupting centuries of tradition in both the Irish whiskey and Scottish whisky industries. Disruption here, however, is a force for good — a wind of change that brings benefits, both to long-established distilleries as they work to meet surging demand for their premium whiskeys and innovative start-ups that refresh and renew our love affair with this most extraordinary spirit. 
A growing global passion for premium whiskey means that it is not only the distilleries that are innovating. Our company — Whiskey & Wealth Club — has identified new opportunities to bring the joy of whiskey ownership together with attractive returns. The concept is a relatively simple one, but realising it has thrown up many challenges, not least the need to secure compliance with government revenue agencies and to establish trust with distilleries, whiskey lovers and potential buyers. 
I'm delighted to say that we have prevailed — securing some of the finest distilleries as partners and constantly breaking our own records in terms of sales. In Q1 2019 we sold over 330 casks of prime Scottish and Irish spirit, and this leapt to over 1,100 casks in Q1 2020 equivalent to almost 230,000 litres.  
This research seeks to understand attitudes to buying and holding casks for financial gain and to create a picture of potential cask whiskey buyers. Interestingly, results show us as much about those who are yet to buy-into the concept as those who have. The most fascinating aspect for me is around age: the very different attitudes exhibited by different age groups.  
The results very clearly show us the cask whiskey buying 'sweet spot' — and it's something we'll be looking at closely as we move forward and grow.   
We hope that you are as excited by these findings as we are and, if nothing else, you better understand the huge opportunities offered by cask whiskey. 
Read more
0
of investors want to spread the risk of their investments
0
of investors are looking at alternative investments to spread risk
0
of investors would turn to cask whiskey to hedge against economic uncertainty and spread risk
sales of Scotch to the global market
cases of Irish whiskey predicted to be in production in 2030
litres of whiskey purchased through Whiskey & Wealth Club this year
Risk, return and the impact of insight
Volatility is the new normal
---
2020 has been an extraordinary year — and it's not over yet. The dominant headline is, of course, Covid 19, which has sent shockwaves around the world. It's hardly surprising to see that confidence in the global economy has suffered, with JP Morgan's Purchasing Managers' Index (PMI) recording record falls in global manufacturing production for four straight months to May. 
In this context, it's easy to forget that investment markets were experiencing significant instability pre-pandemic. Challenges facing the global economy included: an ongoing trade war between the US and China; the UK's final exit from the EU at the end of January, with ongoing concerns over trade negotiations and the possibility of a hard Brexit; and extreme volatility in the oil market with disagreements between Russia and OPEC early in the year, which saw Brent crude lose 24% of its value. 
The UK's FTSE 100 share index for the year from June 2019 to June 2020 shows the impact of global volatility on stock markets.  
---
It is a risk environment very clearly reflected in Whiskey & Wealth Club's Cask Whiskey Buyer Report. The 2020 survey of 505 investors with at least £100,000 to invest shows that concerns around market instability during a global pandemic are front of mind, with over 30% fearing losses owing to market volatility. 
This does not stop investors' ambitions when it comes to returns. Around 44% look for returns from between 2% and 10%; more than half look for returns from 10% to 20%; and close to 5% look for returns of 20% and above. 
Investors are risk aware – not risk averse
With 

2020 seeing 

some of the biggest falls in the FTSE

 since 

the 

2008

 financial crisis

,

 investors could be forgiven for retreating from risk entirely. It appears, however, that 

volatility has simply led to a change in strategy. 
---
It is leading to creative thinking based on diversification – often away from traditional investment options.
Covid-19 prompts a third of investors to look to the diversification of investment, while a combined total of over 40% agreed that they were looking at 'alternative' investments as a means of either spreading risk, or in response to market volatility. 
While there are many variables at play, various market analyses suggest that, over the past 10 years, an investment in the UK FTSE would have brought annualised returns of somewhere in the region of 8%. Given today's historic interest rate lows, this represents a fairly healthy return. 
---
In the current risk environment, the bulk of investors reported that they are looking for "average risk with average reward". Perhaps surprisingly, however, a quarter of investors seek high/above average rewards alongside high/above average risk — which chimes with their ambitious required ROI.  
Alternatives attract
Alternative investments are becoming increasingly 'mainstream'.
---
In the past decade, the alternative investment sector has grown consistently – with assets under management (AUM) more than doubling between 2008 and 2017, and predictions suggesting this will jump by more than 50% to 2023. 
Alternatives are variously described, but are generally those investments that fall outside traditional categories such as stocks, bonds and currency — and are often physical assets. 
---
More familiar alternative investments can include, for example, antiques, wines, art and rare coins. As this report discovers later, however, there is a disconnect between perceived high value alternatives and reality — with rare whiskey outperforming all other categories over the past decade. 
When asked where they might invest, investors surveyed in the Cask Whiskey Buyer Report take an apparently risk-based approach to alternative opportunities — favouring the longer established options. Art tops choices at 31%, followed closely by antiques (28%), wine (24%) and watches (24%).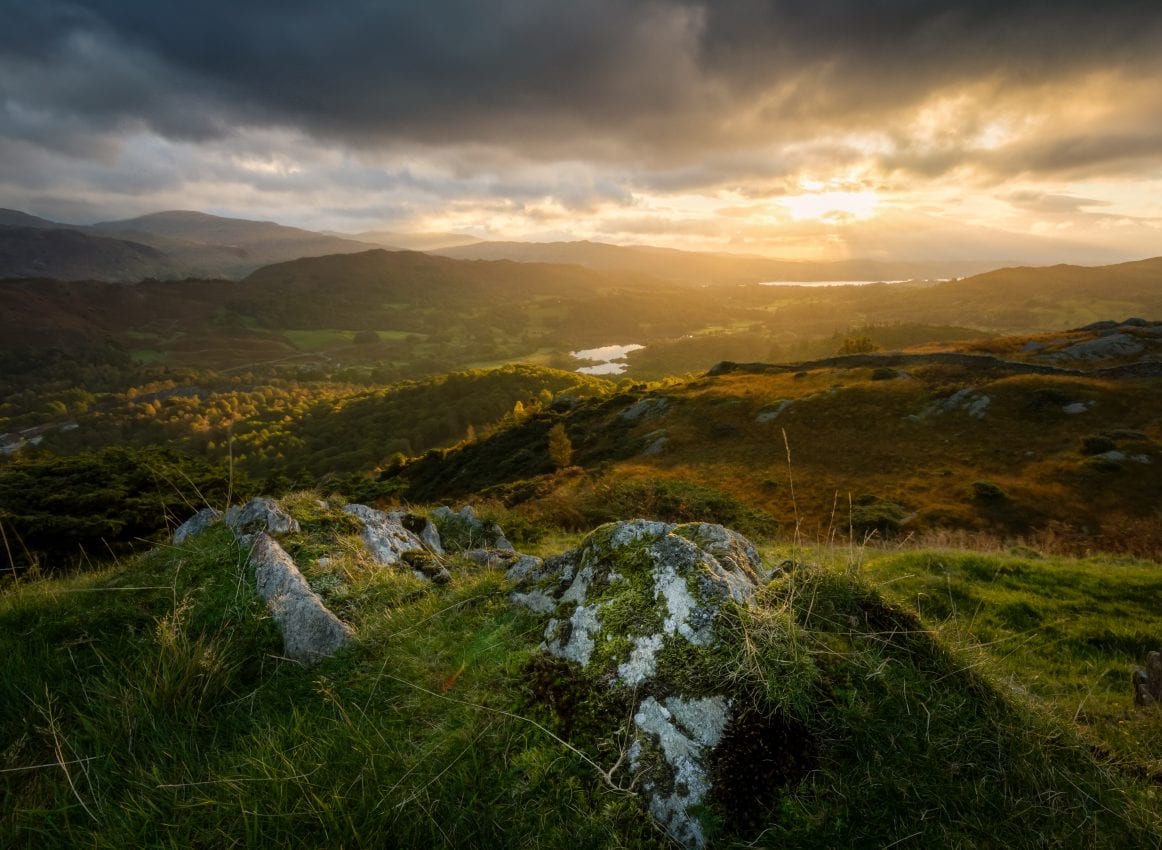 Perception versus reality
---
Interestingly, cask whiskey buying could offer potential buyers the risk levels they are comfortable with, alongside the more generous returns they seek.
As the new kid on the alternatives block, Irish whiskey and Scotch cask buying feature in the bottom three of all favoured buying choices of those investors surveyed in the  Cask Whiskey Buyer Report, recording just 12% and 19% respectively. As the Knight Frank Luxury Investment Index found in 2019, however — and this report explores later — whiskey is the star alternative performer.
While cask whiskey is a relatively new phenomenon, the trading of whiskey is long established — specifically premium and rare varieties. Outstanding performance of rare whiskeys in particular suggests that there is a disconnect between perception and reality.
The worldwide whiskey market is booming. American, Canadian, Irish, Japanese and Scottish brands are experiencing strong growth, in both retail and wholesale markets.
Quantity does not come at the cost of quality — in fact, just the opposite. Distilleries are innovating as never before, creating some of the finest whiskeys in the history of the industry.
It is a shift that meets with the approval of a growing number of increasingly sophisticated consumers. While cheaper blends still make up the bulk of the market, premium whiskeys are reeling them in.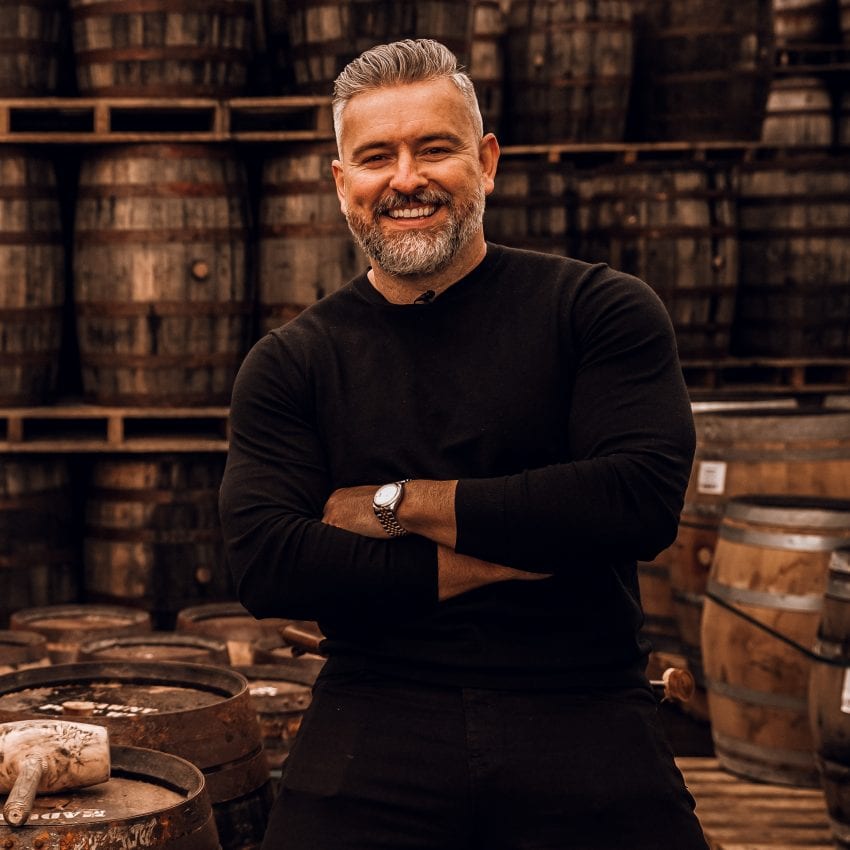 Jay Bradley
---
"As the cask whiskey buying market matures, the key differentiator is the cachet of premium spirit. As an example, a 31 year old cask from an unknown factory, distiller and brand might, in today's market, sell for around £19,000. A cask of 23 year old Laphroaig, however, which is considered a mid-shelf whiskey, could sell for over £89,000. At the higher end of the spectrum, a cask of 31 year old The Macallan can realise an eye watering £393,000. Investing in a whiskey from a premium distillery or brand — with a limited run— offers the potential for significant return on investment. When it comes to whiskey, quality and rarity will always count."
Founder of Whiskey & Wealth Club
Whiskey growth
Scottish quality takes the high road
---
In Scotland, demand for the highest quality whiskies is surging. Scotch whisky is the world's most internationally traded spirit, with 42 bottles shipped every second and it makes up around 75% of Scotland's food and drinks export revenue. Premium Scotch Single Malts have become far more than a niche segment. Export sales grew by over 14% in 2016/17; and exports of Scotch Single Malts are set to grow by 11.4% from 2018 to 2022 — enjoying a compound annual growth rate (CAGR) of 2.7% — while the CAGR of blends is set to fall over the same period. The trend is set to continue with traditional markets such as the US resilient in the face of tariffs, while countries such as Brazil, India and South Africa are growing fast.
In 2019, the Scottish industry posted another record-breaking year of sales, growing the global market to over £4.9 billion.
bottles of Scotch shipped every second
growth of Scotch single malts 2018-20
sales of Scotch to the global market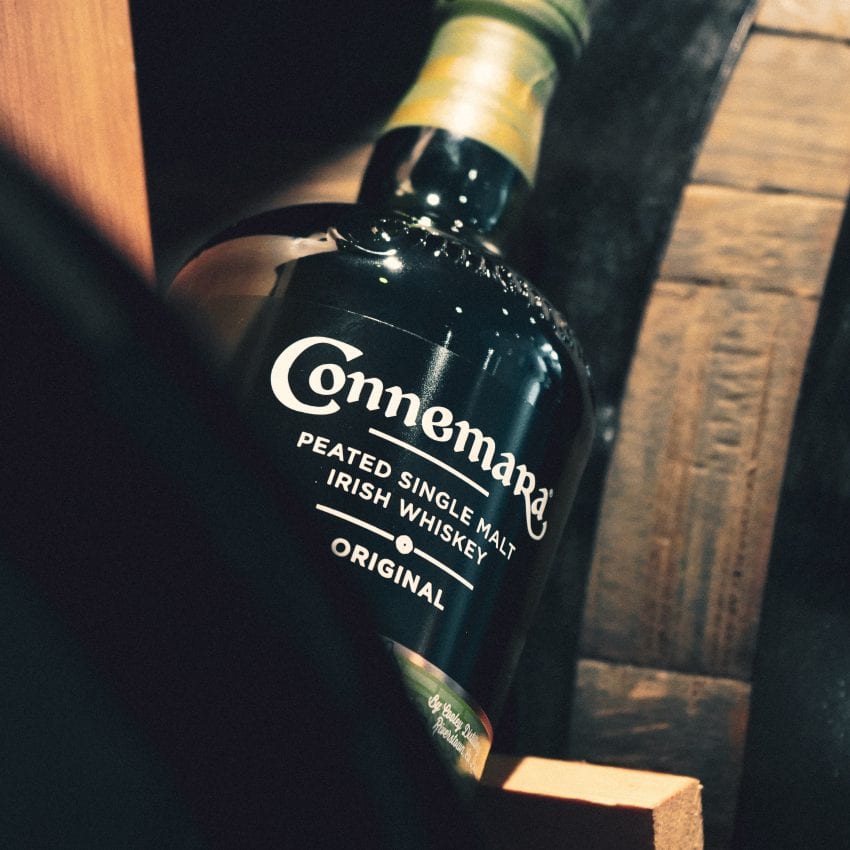 Irish awakening
---
Irish whiskey is enjoying an astonishing renaissance.
By the late 1980s production had collapsed from a 19th century high to around 200,000 cases. Subsequent and explosive growth — 300% in the past 10 years alone ─ has seen this leap to 12 million cases in 2020. Production is set to rise to 24 million cases by 2030, which is more than the country has ever produced in its history. The Irish industry is set to hold onto its crown as the fastest-growing global whiskey, with CAGR in excess of 7% to 2022. Value and volume are set to increase by more than a fifth from 2018 to 2022 alone. 
At present, much of Ireland's volume growth is driven by blends — specifically by Irish Distillers' giant Jameson brand. Even so, Irish Distillers is also betting on significant expansion in premium single malt and single pot still whiskeys, investing in brands such as the widely acclaimed Redbreast, which the company reports is nearing sales of 100,000 cases a year. Ireland's commitment to the finest quality is paying dividends, with Teeling Whiskey's 24-year-old Vintage Reserve crowned the best single malt in the world at the 2019 World Whiskies Awards. 
This phenomenal performance opens up intriguing possibilities. While an estimated 20 new distilleries are planned to come on stream to join the 31 currently in operation, this number is dwarfed by the well over 130 in Scotland and thousands in the US.  
growth of Irish whiskey in the past 10 years
cases of Irish whiskey in 2020
cases of Irish whiskey predicted to be in production in 2030
Whiskey – the alternative high flyer
---
While it is important not to confuse rare whiskey with premium whiskey, the exceptional performance of the former does suggest the direction of travel in terms of the latter. 
In uncertain times, whiskey has proven itself to be a savvy investment. The 2020 Knight Frank Wealth Report finds that rare whiskey has risen in value consistently and significantly over the past decade — up by 564% to leave more familiar alternative options such as automobiles (+194%) trailing in its wake. 
Further research from the 2019 Knight Frank Luxury Investment Index identifies rare whiskeys as the best performing collectable. Rare whiskeys grew in value by 40% over the year — easily out-performing investment options such as coins (12%), and art and wine (9%).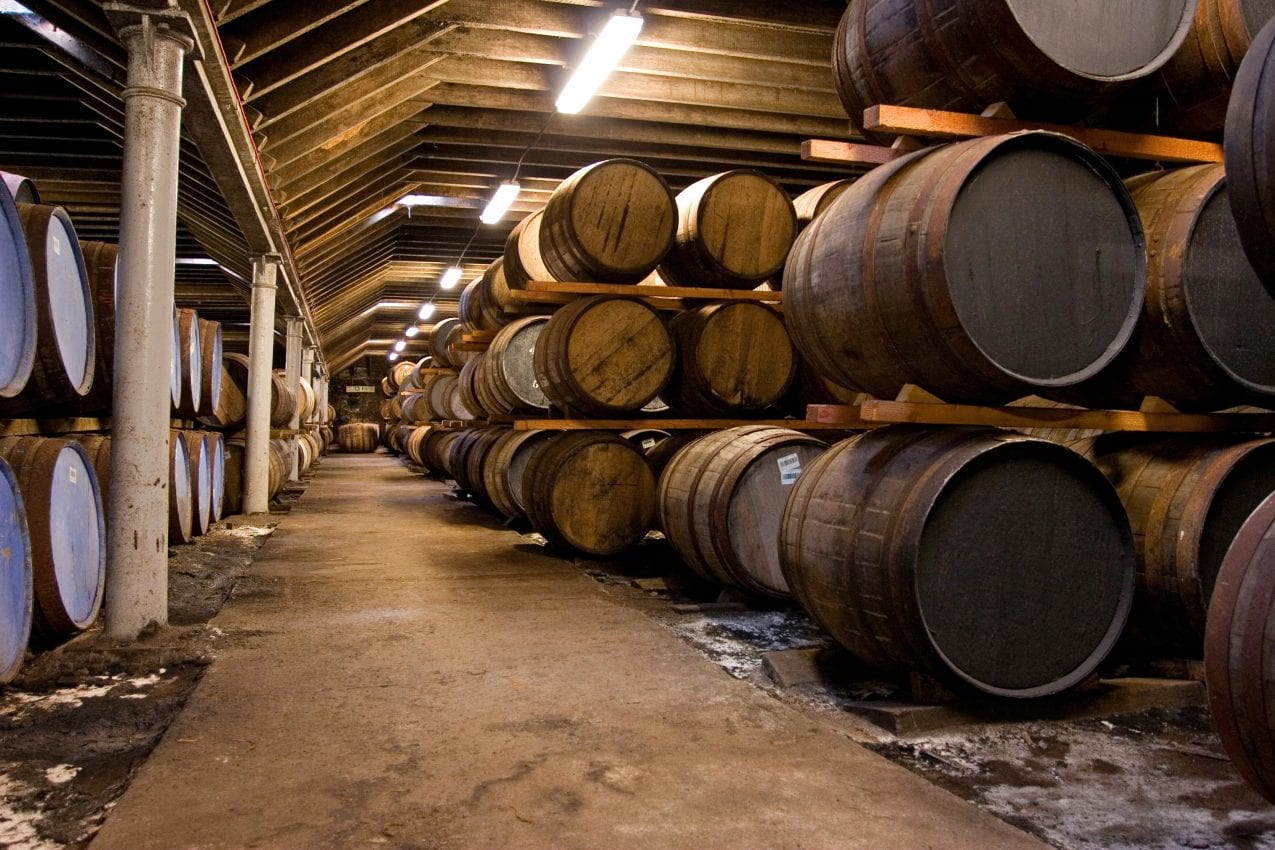 Fundamentals: the impact of greater insight
---
Legendary investor, Warren Buffett, is often quoted as saying that risk should be based on sound business fundamentals, not capricious markets.  
Investors appear to take this advice to heart, showing far greater interest in cask whiskey as a buying option with access to more data on the model. 
---
Investors surveyed in the Cask Whiskey Buyer Report were given a brief statement on cask whiskey buying outlining the opportunity. Pre statement, around two thirds (62%) reported that they knew nothing about cask whiskey buying. This unfamiliarity was reflected in their perception of the cask whiskey's value — with fewer than one in 10 seeing cask whiskey as a stable option during a period of market volatility.  
Post statement, however, interest in cask whiskey buying grows significantly. With more information to hand, the picture shifts. Over half of all investors surveyed in the Cask Whiskey Buyer Report now see cask whiskey as a potential buy, contrasting with fewer than one in 12 (7.5%) reporting less interest. 
Age defines the cask whiskey buying sweet spot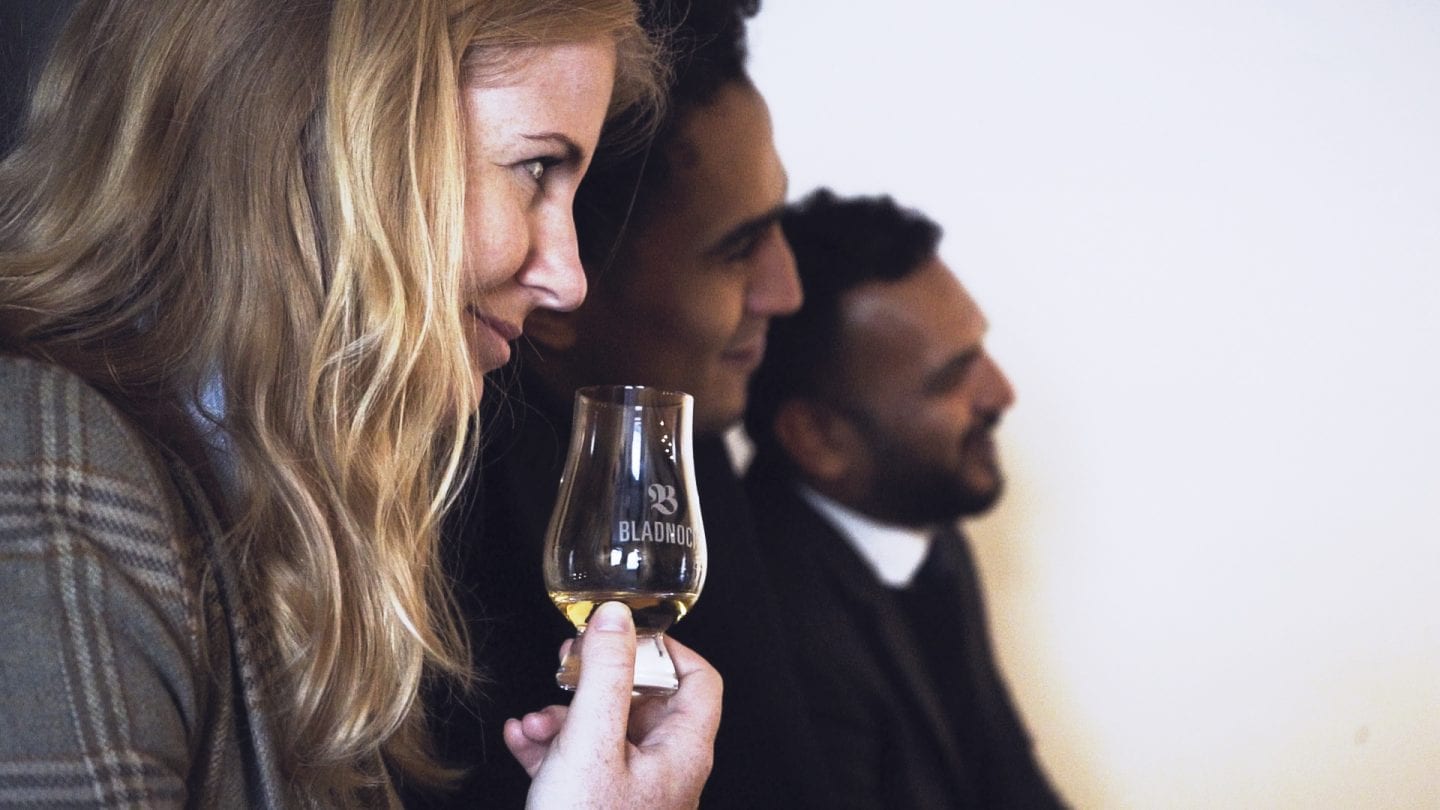 Buyer attitudes in more depth
---
The picture of potential cask whiskey buyers painted by the survey results above brings valuable broad brush understanding of current perceptions of investor attitudes. Focusing in on certain aspects of this picture, however, brings additional insight.  
Look beyond the Cask Whiskey Buyer Report's aggregated responses and a very different picture emerges — with age as the most striking differentiator. The 25 to 44 age range emerges as the cask whiskey buying sweet spot.
Age 
— not absence — 
makes the heart grow fonder
One of the takeaways from overall investor attitudes was their perception of cask Scotch and Irish whiskey as an investment option. On average, investors were more comfortable with more familiar alternatives, with Antiques (28%), Art (31%), Watches (23%) and Wine (24%) all scoring highly. Scotch and Irish whiskey took two places in the bottom three choices.  
---
Age, however, has a significant impact on perceptions of cask whiskey buying.  
The youngest group of investors appear to be driven to invest in areas that they enjoy. Half of all those surveyed in the 18-24 age range cited 'interest' as an investment motivation — higher than the average of 43%. Cars, wine and art scored highly for these investors while whiskey (perceived as a more mature drinking choice) sees lower scores for Scotch 14% and 21% for Irish whiskey.  
The picture changes dramatically as potential buyers enter the 25-34 age range. The propensity to buy cask Irish whiskeys more than doubles from this group's younger counterparts (50% v 21%) and effectively quadruples for Scotch (56% v 14%). The 35-44 age range continues an openness to alternative investment and consideration of cask whiskey. The older investor age ranges (45+) rapidly leave the sweet spot. 
These findings are supported by research from other organisations: IWSR Drinks Market Analysis records a significant change in drink preference in the US — with the 25-34 age group replacing the over 65s as the largest consumers of Single Malts; and two research studies reported in the Financial Times, which found, "…even after taking account of investors' other characteristics — income, wealth and education — risk appetite falls as age rises."
The sweet spot: dialled in to cask whiskey
---
A second key take away from this research is that the provision of more information and insight on the cask whiskey buying model causes a spike in investor interest. 
Here, once again, the sweet spot age groups are dialled in to cask whiskey buying to a much greater extent than their younger and older counter parts. The 25-34 and 35-44 age ranges show a much better understanding of this new buying model. 
---
Once the sweet spot age ranges receive additional information on cask whiskey, their interest grows significantly more than their peers. Across all age ranges, interest increases to 54%. In the 25-34 and 35-44 age ranges, however, interest increases to 80% and 81% respectively.
As the cask whiskey buying market matures, becomes more familiar and trusted, it is likely that we will see greater engagement from both younger and older age categories.
"New opportunities are fast emerging for those who want to buy into the potential of cask whiskey. The cask whiskey market is maturing like a fine Single Malt: age brings depth but also diversity and excitement."
Scott Sciberras
CEO, Whiskey & Wealth Club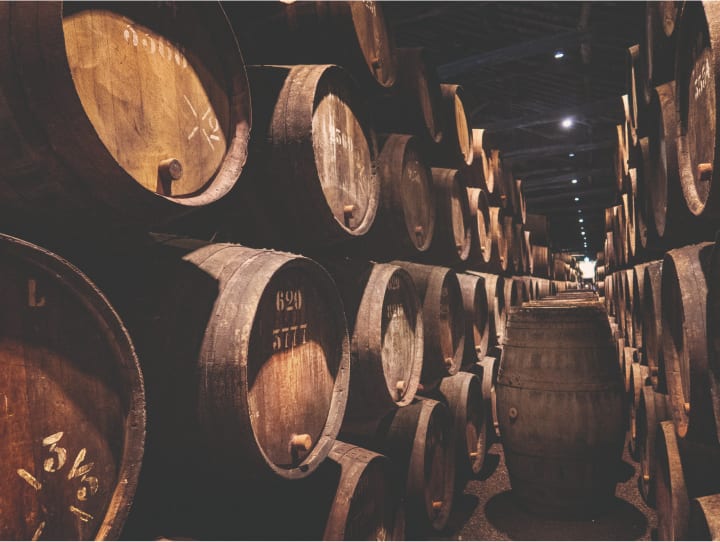 A triple win model 
At Whiskey & Wealth Club we connecting individuals and funds with distilleries to create a wholly new business model. 
Distillery funding
Distilleries benefit by gaining revenue on immature whiskey stocks that have traditionally only been a cost for at least the first five years. 
Industry growth
Distilleries can access funding earlier, building a more resilient business and allowing the Irish and Scottish industries to meet surging demand.   
Investor returns
Buyers have the opportunity to enjoy profits of between 12% and 20% for those who adopt a buy and hold strategy. 
Production:
Traditionally, new make whisky is distilled and laid to rest. Until it matures, this whiskey simply represents a cost to distilleries — tying up capital that could be used in the whiskey-making process. Many distilleries produce more whiskey than they will need.
Selection:
Whiskey & Wealth Club selects exclusive distillery partners with a proven record of producing premium spirit. Whiskey from these respected distilleries and renowned distillers has been found to perform particularly well when it comes to resale. 
Negotiation:
A limited or exclusive run of a distillery's stock is purchased in large volumes at a strong wholesale discount — as whiskey is, at this stage, still immature. Secure storage in a government bonded warehouse and insurance is arranged.
Buying:
Buyers purchase casks of approximately 200 litres of whiskey. The price covers the spirit, the cask, bonded storage and insurance for 10 years. The whiskey is a physical and appreciating asset, registered to the buyer and can be sold or bottled at any time.
Maturation:
It is recommended that buyers mature the whiskey for at least five years for better returns. Buyers will then own around 385 70cl bottles of whiskey (46% ABV) within every cask. There will always be a slight reduction in volume owing to evaporation — and known in the industry as the 'angel's share'.
Sell:
To exit, cask owners can sell to whiskey brands, independent bottlers, other cask buyers or to bottle as their own at any time. The Whiskey & Wealth Club model includes service at this point in the cycle, with advice and support to realise tailored outcomes.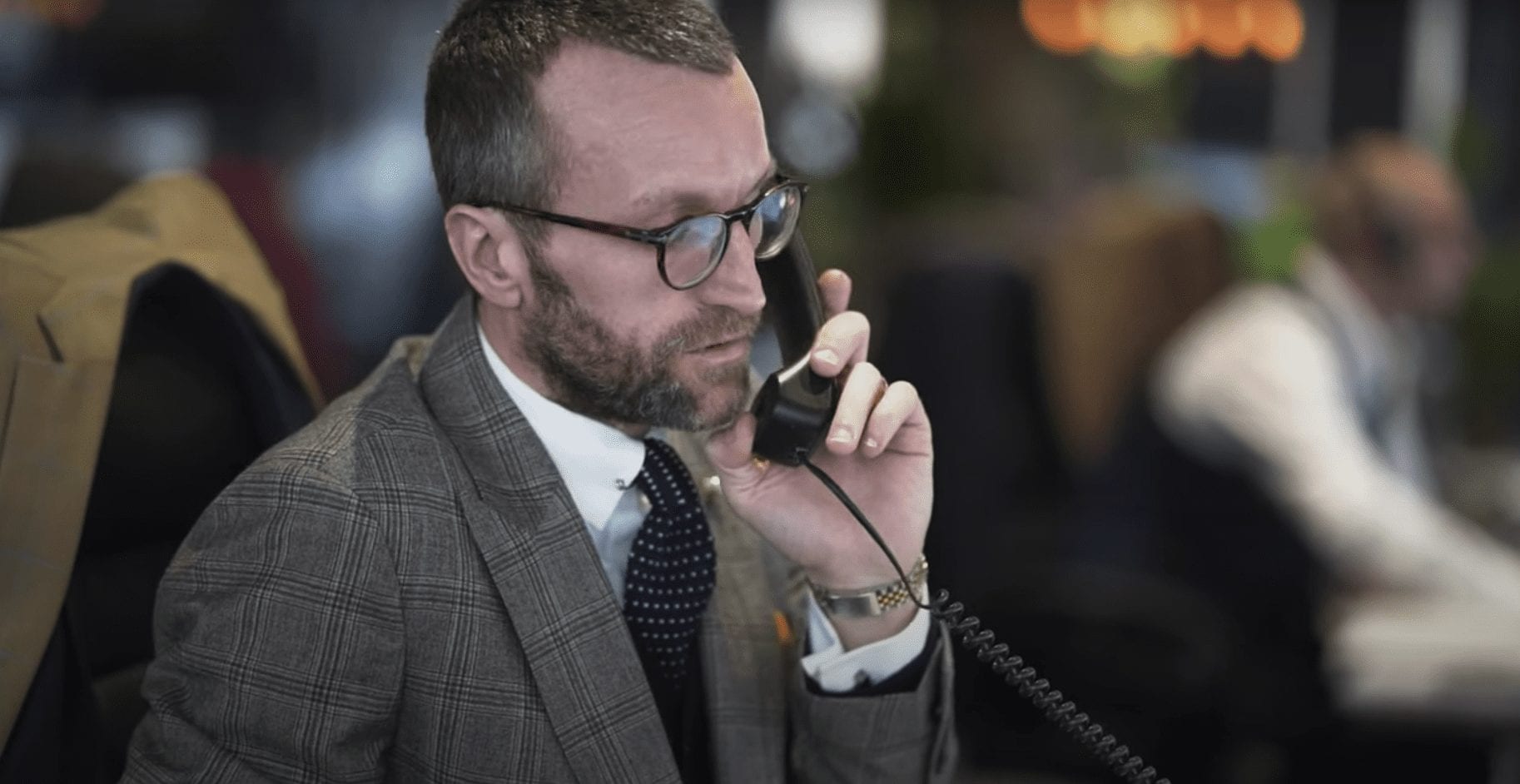 Methodology
---
Whiskey & Wealth Club commissioned research in May 2020 of 505 individuals with capital of £100,000 or more available for investment. Questions were designed to get a sense of attitudes towards general investment, alternative investment and, specifically, Scottish and Irish cask whiskey buying.
Potential cask whiskey buyers were asked questions with the aim of gaining a better understanding of the factors at play in investment and buying decisions. Responses paint a picture of a new breed of cask whiskey buyer. As the market matures, however, this picture is likely to change — and Whiskey & Wealth Club's Cask Whiskey Buyer Report establishes a benchmark. 
The respondents were representative of the investment market: 
143 were female (~28%)

 

362 were male (~72%)

 

14 were aged 18 – 24

 

41 were aged 25 – 34

 

71 were aged 35 – 44

 

97 were aged 45 – 54

 

132 were aged 55 – 64

 

119 were aged 65 – 74

 

31 were aged 75 and over