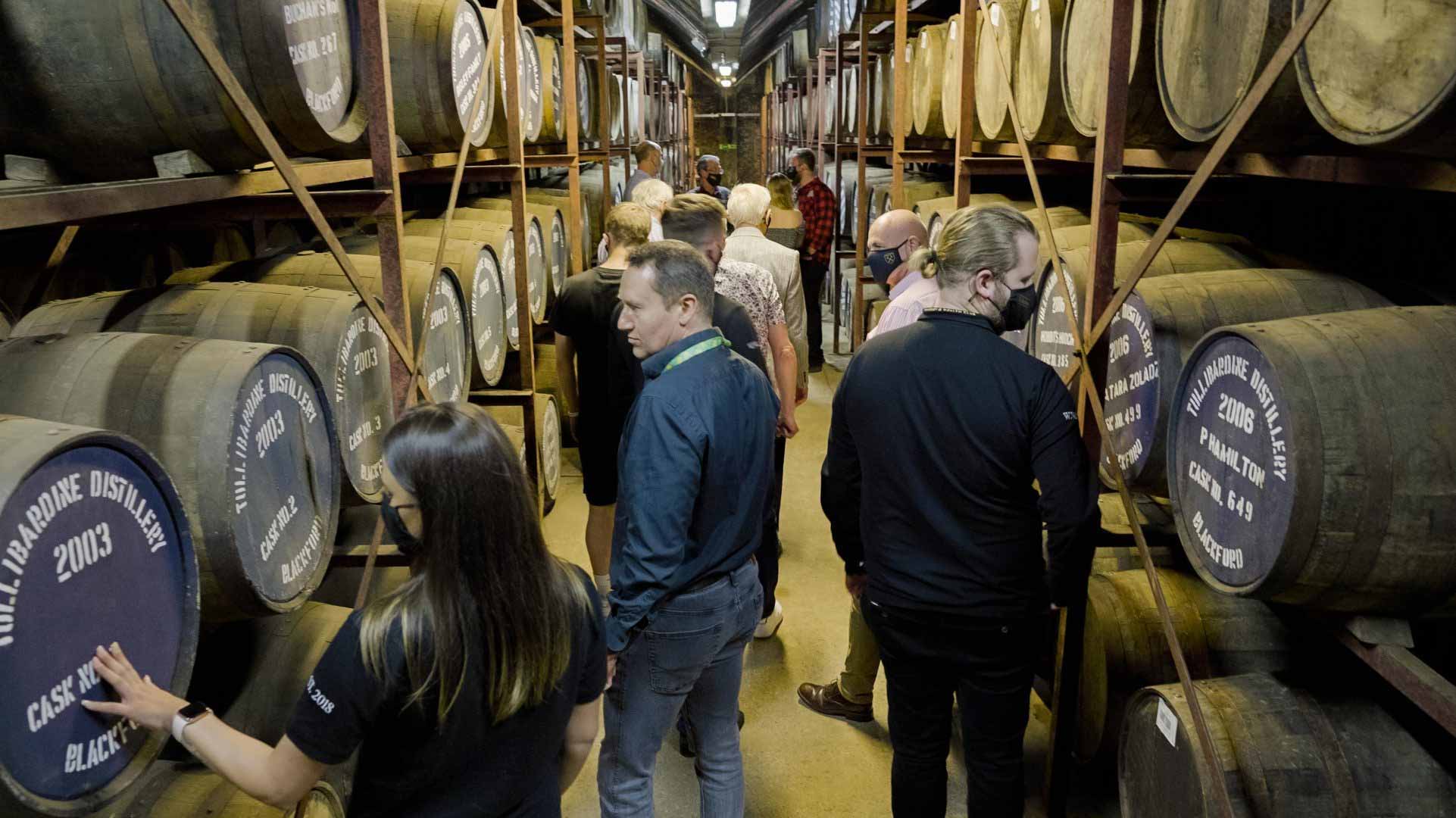 Tullibardine Distillery Tour
Join Whiskey & Wealth Club at the Tullibardine Distillery in Scotland and learn about what our clients experienced on our September tour of this premium single malt whisky distillery.
'It was great to actually be back, and it was great to actually be meeting up with clients again.'
At Whiskey & Wealth Club, relationships are at the core of everything we do. From the partnerships we've built with world-renowned distillers to the communication and openness we foster with our clients, we pride ourselves on our ability to add a personal touch to every aspect of our business.
And one of our favourite ways to demonstrate this is through our distillery tours. Our distillery tours give clients not only the chance to get to know us a little better and share their thoughts and questions with us in person but to immerse themselves in the craft of whiskey with guidance from master distillers. Prior to the pandemic, we invited clients to join us on tours of our partner distilleries every month, and we're excited to begin welcoming clients back into these rarefied spaces.
In September, we held our first distillery tour in months at Tullibardine, a Scotch whisky distillery in Blackford, Scotland. Joined by nine of our current clients, we toured the facilities, learned from master distillers, and, of course, tasted a few whiskies.
Whether you've toured dozens of distilleries or you've yet to see your first still, our tours are a great way to get to know us and your fellow clients – and may even teach you something new. As one client said, 'I've been on a number of distillery tours in my adult life, but it's always interesting to see the differences… the nuances in how you make different whisky.'
Other clients spoke of the way the tour allowed them to experience different aspects of whisky in new ways. One client told us, 'I really enjoyed, actually, the physical aspect of wandering around the distillery, seeing the process, the whole smell of it all… and obviously the whiskey tastings at the end and the conversations around the various noted of the whisky have been quite illuminating.'
Hear what we and our clients had to say about the Tullibardine distillery tour, and get your first look at the distillery that produces premium single malts here:
If you'd like to join us on our next distillery tour, get in touch with one of our account managers today.
Back to news