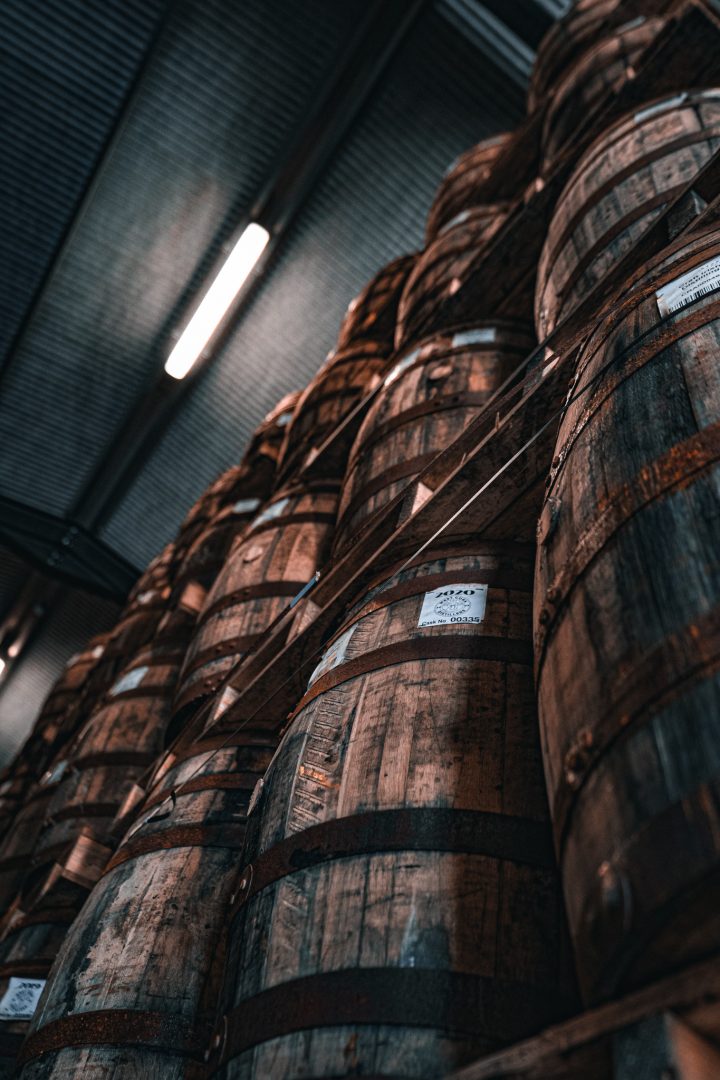 Investing in the Finest Whiskey in the World: Introducing Whiskey & Wealth Club
Explore the booming world of cask whiskey ownership and discover the benefits of investing in cask whiskey with Whiskey & Wealth Club. Find out what to expect, where to look, the risks to consider, and the opportunities for growth that make this one of the most exciting asset class investments around today.
The Benefits of Investing in Whiskey with Whiskey & Wealth Club
An Introduction to the Whiskey & Wealth Club
Everything you need to know about the premier name in cask whiskey ownership…
When Jay Bradley returned to his native Ireland in 2018, he knew he'd be taking care of his father but couldn't have guessed that the two would soon help spearhead the premium Irish Whiskey revival. His father had stage IV cancer, and Jay made the choice to leave his former career owning a BBQ restaurant and bar to spend his father's remaining days together. By day, the pair toured nearby whiskey distilleries; by night, they sketched out the plans for what would become The Craft Irish Whiskey Co.
While touring the distilleries, Jay and his father learned everything they could about how whiskey is made. They found out that it often wasn't feasible for distilleries to age every cask of new make spirit to maturity. To subsidise the costs of production and maintain a consistent cash flow, distilleries would look for investors or sell surplus casks to whiskey wholesalers who would use it to produce their own small-batch spirits. Upon discovering that the value of new spirit often saw consistent increases in value with each year it aged, Jay saw that there was an opportunity to offer these surplus whiskey casks to private investors, and the Whiskey & Wealth Club was born.
Shortly thereafter, he brought on Scott Sciberras, and the company quickly expanded to the team of whiskey fanatics that now fill Whiskey & Wealth Club's Richmond offices. The team has cultivated relationships with branded distilleries and we're proud to offer clients premium casks from a select handful of prestigious distilleries.
For an overview of some of the potential benefits of cask investment with Whiskey & Wealth Club, read on.
The benefits of whiskey investment
For those looking at alternative asset investments, cask whiskey can be an attractive option. For years, this precious stock was virtually inaccessible to those outside the industry. Whiskey & Wealth Club have revolutionised cask whiskey investment and made this opportunity available to the whiskey aficionado and alternative investor alike. Some of those who were able to purchase casks have seen significant returns. While most won't hold onto their cask for 34 years, the recent sale of a 1988 cask of The Macallan selling for £1million in April 2022, demonstrates the value growth to be found in maturing whiskey. 
Cask whiskey is uniquely situated outside of conventional financial markets, yet the market for premium bottled Scotch whisky is well established and relatively stable (and has seen increases in value of 478% over the last decade, according to the Knight Frank Luxury Investment Index).
Those seeking a more traditional investment may be interested to learn that cask whiskey is backed by a physical asset, i.e. the cask itself. When you purchase cask whiskey with Whiskey & Wealth Club, you assume full ownership of your cask, and we take care of whiskey storage, insurance, and any other legal or VAT fees for the term of your investment.
What types of whiskey may increase in value
Since the early 20th century, Scotch has been the most popular style of whisky enjoyed around the world, and Scotch whisky is one of Scotland's largest exports. While it's difficult to say whether a particular bottle or cask will increase in value – or by what degree – casks from small batches, produced by master distillers for premium brands, have tended to fetch greater sums at auction. Age contributes to the value of a cask, but brand and scarcity tend to play larger roles.
Once considered the finest whiskey in the world, with two out of every three glasses sold in London in the 19th century originating in Ireland, Irish whiskey is well on its way to reclaiming this rightful designation. Throughout the 19th century, the Emerald Isle became the global epicentre of whiskey production. Hundreds of distilleries existed in Dublin alone. But the turn of the century brought numerous unfortunate geopolitical circumstances, including American Prohibition, and these devastated the industry. By the middle of the 20th Century, just a handful of native producers remained. 
But this past decade has been defined by a thunderous resurgence. In the United States, Irish Whiskey is now the fastest-growing spirit category, a status it has enjoyed since the early 2010s. New distilleries are opening every year, premium bottles are entering the market, and young connoisseurs are increasingly naming Irish Whiskey their drink of choice. If production and demand continue at the same rates, there could well be a shortage of Irish Whiskey in the years to come. With aged stock, and especially premium aged stock scarce, a cask of premium Irish Whiskey has the potential to see significant returns in the future.
Is whiskey a risky investment?
As with any investment, there are risks associated with cask whiskey investment. While the market is generally stable and casks tend to increase in value with each year they mature, cask whiskey is nevertheless subject to the same risks and fluctuations as other investments. 
While distilleries had sold casks on an ad hoc basis, Whiskey & Wealth Club was one of the first companies to offer wholesale cask ownership to private investors. Client security is paramount to Whiskey & Wealth Club and we're committed to compliance, becoming one of the first to secure a WOWGR, meaning we're fully HMRC compliant, and an EX64, which enables us to do business with international clients.
The opportunities cask whiskey offers investors
Whether you're looking for traditional or alternative investments, cask whiskey offers a variety of exit strategies. When the time comes, you'll be able to choose the one that aligns best with your own financial goals. If you've invested in a premium branded cask like those exclusively offered by Whiskey & Wealth Club, you may be able to sell your cask back to the distiller who originally produced it to help them top up reserves of their own aged stock. If you're an aspiring distiller yourself, you may consider bottling the contents of your casks under your own private marque. And if you're looking for other options, you may also look into selling to private collectors or putting your casks up for auction.
Whatever you choose, you'll be able to discuss your needs with us so we can give you the information you need to devise the best way to get the most from your potential returns. Get in touch today.
Whiskey & Wealth Club Review 
Since day one, Whiskey And Wealth Club has gone above and beyond industry standards to provide its clients with an experience that's second-to-none. We are eminently proud of our track record and have thousands of satisfied customers to corroborate our claims. Check out the Whiskey & Wealth Club reviews here to find out what more than 400 clients have to say about our service. We encourage you to do the research and you'll see what sets us apart. Namely: it's the passion for the product. Jay Bradley and his team are lovers of whiskey, through and through. With other cask investment businesses you run the risk of working with brokers who are merely pushing a product that means little to them. But at Whiskey & Wealth Club, we live and breathe whiskey–we're constantly on the hunt for the best new liquids and the exciting stories and artisans behind them. When you pursue your passion, wealth follows as a natural consequence. Join us on this journey and you'll see why so many clients keep coming back to us for more cask whiskey investment opportunities time and again!
Back to news