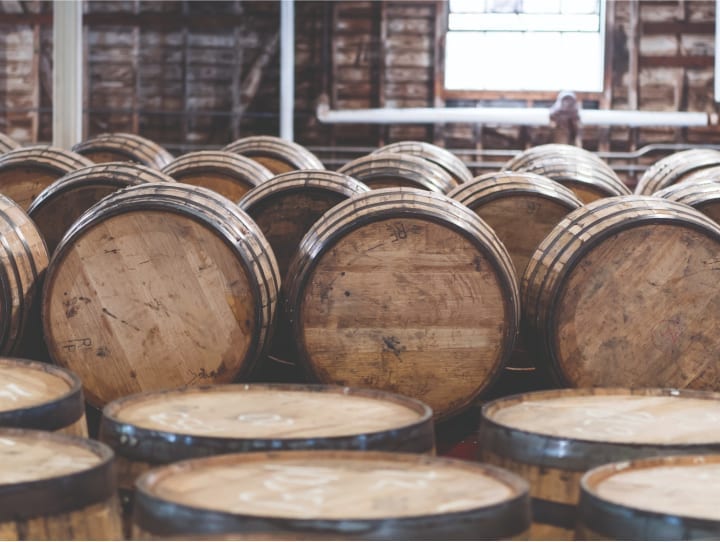 Our Continued Commitment to Compliance
What does it take to secure HMRC registration?
Learn about the compliance protocols which have been implemented by Whiskey & Wealth Club, and the actions we've taken to ensure our continued commitment to compliance.
At the Whiskey & Wealth Club, we're committed to compliance at every stage of the process. When we knew we wanted to secure HMRC registration through WOWGR, we worked with experts to develop the protocols that would make this possible.
What is WOWGR? WOWGR stands for The Warehousekeepers and Owners of Warehoused Goods Regulations, and it certifies our compliance with the guidelines for storing excise goods (in our case, our distillers' casks) under HMRC. HMRC has very strict regulations regarding whiskey barrels, and it's not uncommon for them to conduct unannounced inspections of distilleries and bonded warehouses to ensure operations are above board and all barrels are accounted for.
To be granted a WOWGR is to gain the trust of HMRC: HMRC exacts an excise duty on each barrel when it's sold, and to be given a WOWGR means that you have met standards that demonstrate that these excise duties are secure and will be turned over to HMRC when the casks are finally removed from bond.
Part of the process of meeting these standards involved setting up a financial crime programme. To implement this, we teamed up with Jane Grier, a Financial Crime Specialist and Compliance Expert with over 30 years' experience in the field. She set requirements around KYC, know your customer, regular customer checks, and a number of data storage protocols.
We made a significant investment in taking the office totally paperless, and worked with Peter Goring, CTO of Staxo Group, to devise a system to link storing CRM and other vulnerable sources of client data into one process driven by the system itself rather than any member of staff.
With secure data storage in place and a strong financial crime programme established, we were able to get our WOWGR. We've since secured our EX64, which enables us to work with international clients.
We want our clients to feel secure when they work with us, and that's why we've gone above and beyond to comply with HMRC standards. You can trust us at every stage of the process – we've made sure our distillers are operating honestly, and we conduct regular checks on our clientele not only to combat potential money laundering but ensure that we're attracting the right kinds of clients. We want to be the industry standard bearer – and we're already well on our way to achieving this.
In our last instalment, we took you on a tour of our Richmond office. To see the next post in the series, take a look at our recent client testimonials.
Back to news