Whiskey can be more than just your favourite beverage.
You enjoy it in your glass at the end of the day, and now you might be able to enjoy it in a cask when you purchase one through Whiskey & Wealth Club. Jay Bradley spoke with The Whiskey Wash about this unique opportunity.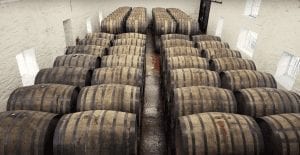 Co-founder Jay Bradley spoke to his views on the current economic climate, why he thinks now is the time to purchase cask whiskey, and much more.
Click the 'read the full article' button below to read on.