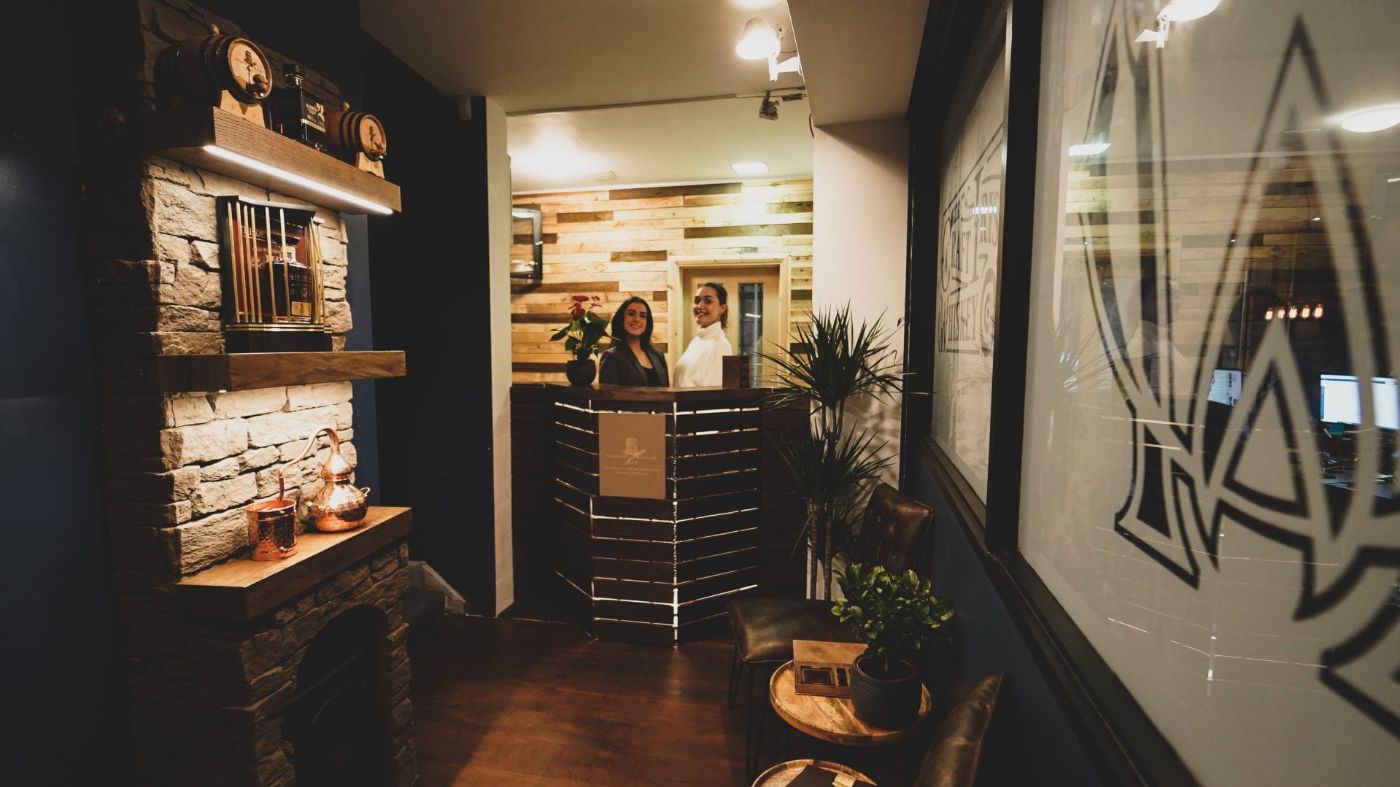 A Tour of the Whiskey Wealth Club Richmond Office
Step into a tour of the Whiskey & Wealth Club Richmond office.
We're passionate about providing you with the best guidance and resources on your cask investments, and our Richmond office is the place that makes it all possible. Join us on our office walkthrough and learn more about how we designed the space to create a home not just for us, but our clients and investors, too.
The Whiskey & Wealth Club didn't start out in an office. We worked from wherever we could – whether it was our houses, rented spaces, or even a few very resourcefully-fashioned cardboard box desks on the floor. But we outgrew these temporary spaces pretty quickly.
We're now headquartered in a beautiful historic building in the heart of Richmond. Allow us to show you around.
When we found our current office in Richmond, we knew that this was going to be the place we'd create our home as we continued to grow. And not just a home for us – for our investors, and our clients, too.
From Monday morning chats in the kitchen to Friday afternoon drinks in the bar, our office has been designed to fit all of those needs. We envisioned creating a space we knew we'd be happy to work in, and we achieved just that. In an office that's a true reflection of who we are, our team feel inspired to do their best work.
And, of course, we're passionate about great whiskey – why not join us for a taoscan in our whiskey lounge sometime?
If you missed our last instalment, learn the three factors that determine a cask's value as co-founder Jay Bradley discusses them with Bloomberg, or skip ahead to a discussion of our continued commitment to compliance.
Back to news