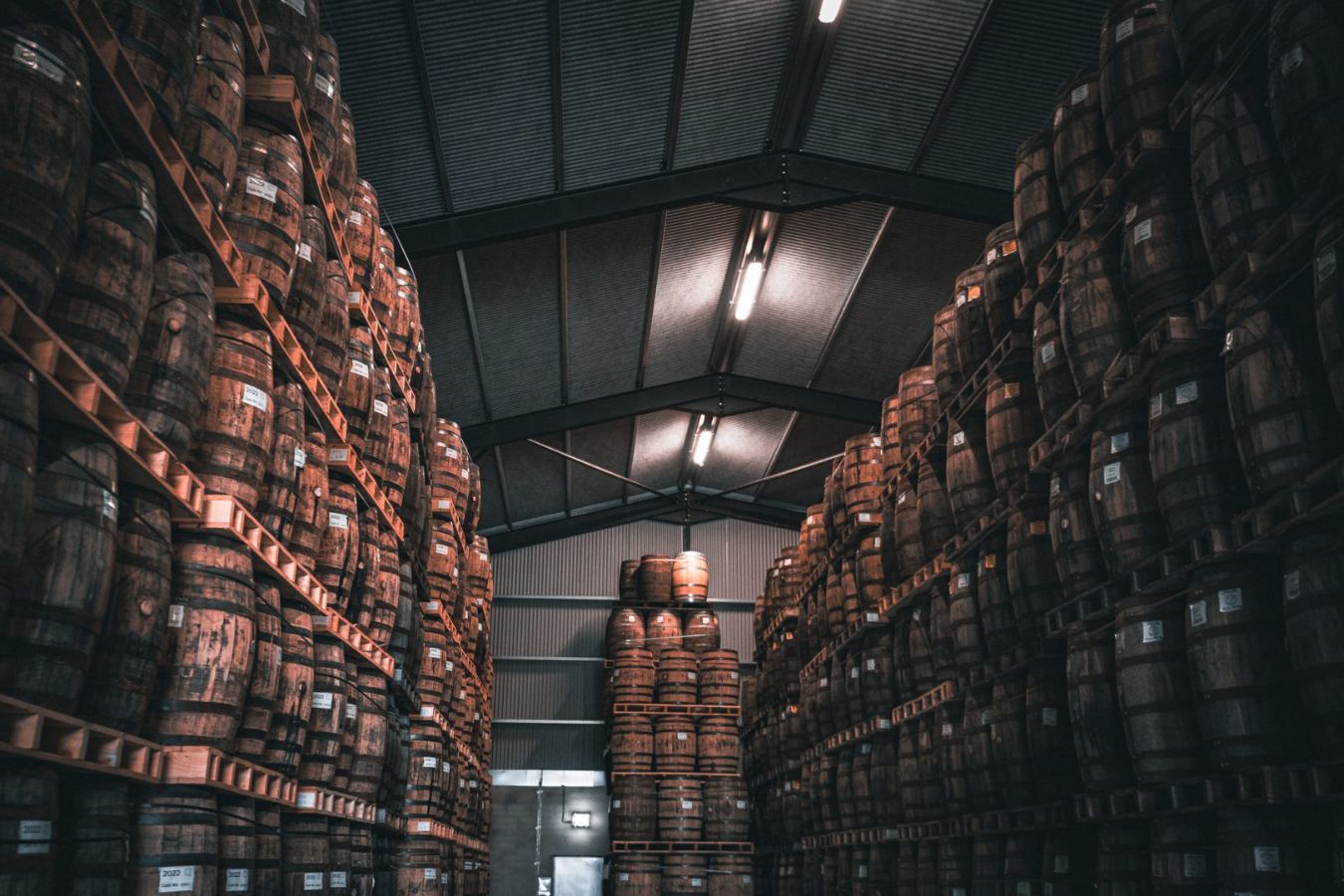 Investing in Scotch Whisky: Is it Worth Buying a Cask of Whisky in Today's Market?
The Guide To Investing In Scotch Whisky
It's time to learn the truth about how to properly invest in Scotch whisky, from the experts.
There is a proven and stable market for Scotch investment, in fact it remains the forerunner for the drinks industry and whiskey market. Additionally, it is the single most traded spirit on the planet. The taste for the finest whiskies is growing, with the value of ultra-luxury Scotch single malt set to grow by over 11% this year. Whiskey & Wealth Club has seen investments in Scotch whisky triple in the past year. They also offer multiple exit strategies with asset backed security so you can own a fully insured cask in a secure, bonded government facility that is quality controlled by whiskey experts.
As with any investment there are risks involved. Nothing is guaranteed in life. But when you make a smart investment in whiskey, you are putting your money in an asset sector that has accrued value faster than just about any other luxury item on earth. And those are just the facts. The key, of course, is to make the smart investment. That's where the Whiskey & Wealth Club comes into play. Our team of cask whiskey purchasing specialists have a proven track-record and our supply of liquid is unassailable. Want to know the best ways to invest in cask Scotch whisky? Read on…
What is the Best Investment Whisky?
Investing in Scotch whisky has become an increasingly popular enterprise. For centuries, the liquid has stood as one of the UK's most successful exports. But today it has caught fire in global export markets, including Asia and the United States. This growth has led to unprecedented price booms across the single malt whiskey category as a whole. And it shows no signs of slowing. So don't sit on the sidelines. There's never been a better moment to get into the game of high-end Scotch whisky investment. Don't just take it from us, take it from Forbes.
Whiskey & Wealth Club hold singularly exceptional liquid from the legendary Highland Region through one of the top Scottish distillers, Tullibardine Distillery. This whiskey is rare and limited. In fact, casks of it are only available to own through Whiskey & Wealth Club. You could argue it's the best investment whisky because of its exceptional quality, the prestige of the producer and the fact that it's not mass produced. It may not be available to buy in five or ten years time, meaning it could be poised to produce healthy whiskey investment returns.
The value of the Single Malt Scotch market is set to grow from £394m in 2018 to £439 million in 2022 according to the Edrington-Beam Suntory UK Yearbook. This makes it a highly auspicious time to invest in Scotch whisky. Whiskey & Wealth Club can make this happen for you, today.
It's important to note that single malt whiskey, and especially Scotch single malt, remains at the top of the pyramid when it comes to whiskey investment strategy. This is the category that has seen the greatest growth, year-on-year, throughout the 21st Century. Branded distilleries have massive upside as buying a cask of whisky from a branded distillery now is getting in when their trajectory is on the rise. Follow the quality and follow the trend lines. And follow the movement of the best and brightest in whiskey making!
Scotch Investment at Whiskey & Wealth Club
Investing with Whiskey & Wealth Club is a simple process and the club also ensures that every asset is fully insured, and purchased at half the wholesale price.
If you're still looking for more motivation, check out these stunning statistics: 
Every second, 44 bottles of Scotch whisky are shipped from Scotland to global markets.

Scotch accounts for 75% of Scottish food and drink exports, and 21% of all UK food and drink exports

In 2021, the export value of scotch whisky stood at £4.5 billion!
And here's another thing to consider when it comes to our favourite brown spirit: Invest in whiskey not just because it's a dependable asset but get in because whiskey is just downright delicious; not to mention a fun world to be a part of. So make sure that you're getting your hands on something delicious. Something that fits your personal flavour profile in case you want to bottle it for yourself one day. If and when that day arrives, we can help to put it into decanters with your own label on them so you can show off your own whiskey proudly on your home bar knowing that literally nobody else on the planet has that exact same liquid.
Sometimes less is more…
And speaking of rare whiskies… Rare whiskies on the market today are fetching millions of dollars per cask. The whiskey market is exploding and it's all being driven by the passion of consumers and connoisseurs from across the globe. They don't just trade in it like some simple commodity–they live and breathe it. Buying a cask of whiskey provides you with your seat at the table, alongside the whiskey experts, sipping some of the finest whiskies on the planet today. 
The best investment whiskey is one that comes from a reputable producer, but also a distillery that hasn't stretched itself too thin by flooding the market with its supply. There needs to be some degree of restraint. Though even with the most notable of high-end contemporary distilleries – places where casks are going to cost you a massive premium – recent numbers suggest that they still continue to rise…though not at the same percentage pace as the smaller entities that we recommend. 
Investing with Whiskey & Wealth Club
As for those recommendations, we're pretty proud of our track record. But you don't have to take our word for it. Check out a Whiskey & Wealth Club review and see for yourself how our clients feel about our service and what they think about the whiskey investment returns we've been able to secure. This success wasn't born of chance. It starts from the top-on-down. Jay Bradley, co-founder of Whiskey & Wealth Club is a whiskey obsessive. He's sipped some of the best whiskeys on the planet, in all different parts of the planet. And he demands a similar degree of passion from the dedicated team he's assembled in both London and Dublin. 
Passion, expertise, and a secure supply of superior spirit are a great starting point. But we build on those pillars by offering the best customer service in the industry. You have questions and we have answers. Here's a pretty simple one that many of our potential clients might ask first…Is scotch whisky a good investment? We think the answer to this question is pretty obvious, if you read any of the above. If you agree then it's time you get yourself in the game. Our team is standing by and ready to raise a glass with you!
Back to news