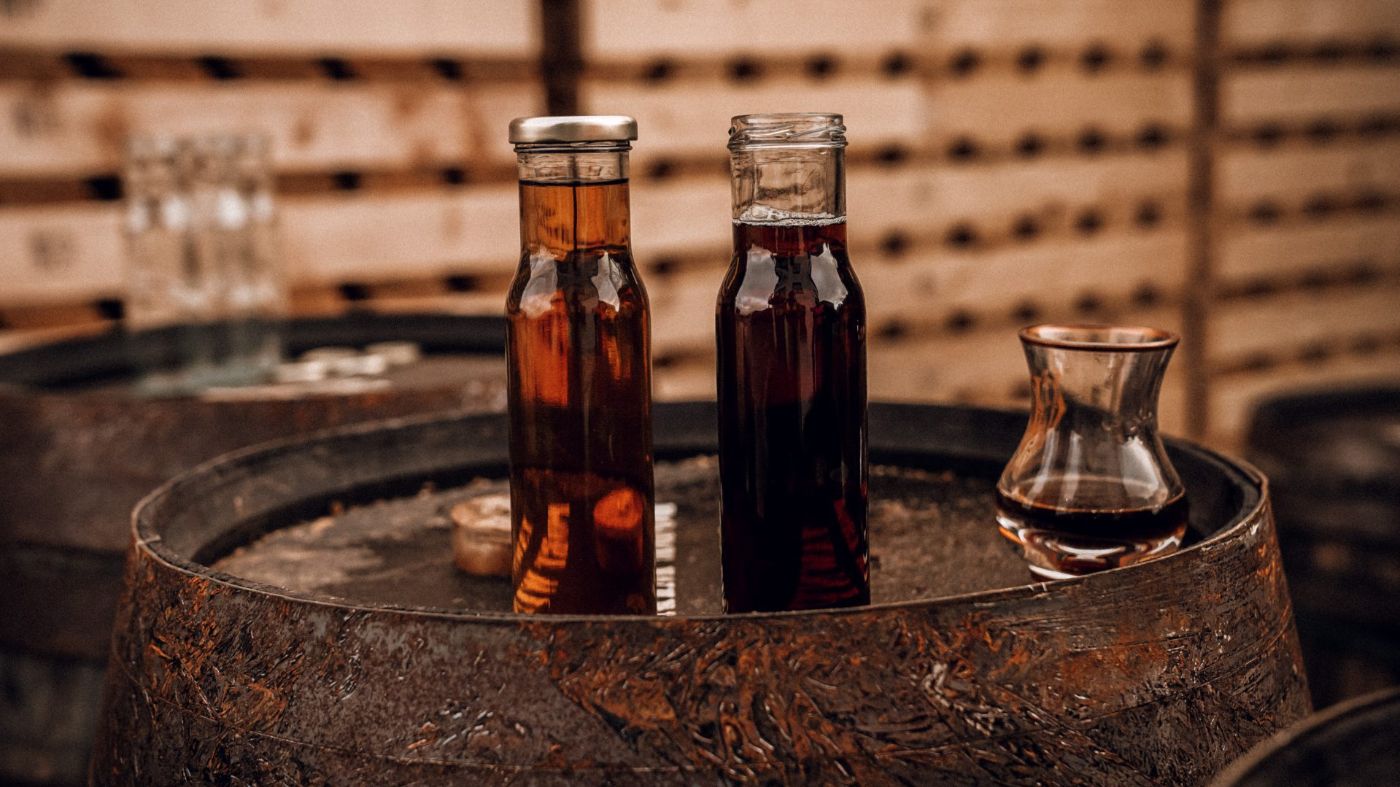 Investing in Irish Whiskey: Industry Leader Offers Cutting Edge Alternative Investment Opportunities
When it comes to alternative asset investments, a growing contingent of savvy investors is considering whiskey for investment. The whiskey industry is booming, and the demographics are changing. According to independent research commissioned by Whiskey & Wealth Club, the modern-day whiskey drinker is younger than we might expect, and the spirit has become popular in a number of new markets, from Asia to Africa. But the demand also remains strong and is growing exponentially in traditional markets such as America. For the alternative investor with time to grow their investment, now could be the time to consider investing in whiskey with an industry leader: Whiskey & Wealth Club. 
Whiskey & Wealth Club was founded in 2018 by three whiskey connoisseurs who wanted to provide other whiskey lovers the opportunity for cask whiskey investment and offer private individuals access to the rarefied world of wholesale premium cask whiskey ownership. Once available exclusively to industry insiders, cask whiskey ownership has been made available to private clients exclusively through Whiskey & Wealth Club.
Whiskey & Wealth Club pride ourselves on exceptional client relations, as the hundreds of five-star Whiskey & Wealth Club reviews on Trustpilot will attest. Our high-quality service is apparent in every aspect of the business, from regular whiskey distillery tours to everyday client communications.
We are here for our clients around the clock, providing consultation and insights from our qualified team of whiskey enthusiasts and financial specialists. You're not going to find anything else like it anywhere. Whiskey & Wealth Club helped create the cask investment model and we are the ones at the vanguard, defining excellence across the board. We take our role as pioneers seriously, dedicating time, resources and energy to ensuring that every area of our business, from compliance to after-care, has our clients' best interests at its heart.
Whiskey For Investment
When you buy a cask of whiskey through Jay Bradley's Whiskey & Wealth Club, you take full ownership of the physical asset, and Whiskey & Wealth Club takes care of insurance and storage in a government bonded warehouse. Whiskey experts undertake regular checks of the facilities, and you can rest assured that your cask will be stored securely for the term of your investment. Cask ownership through Whiskey & Wealth Club is comprehensive and includes spirit, cask, insurance, and storage. 
Client security is paramount to Whiskey & Wealth Club. An emerging market, cask whiskey investment is largely unregulated at this time, but Whiskey & Wealth Club is committed to its own compliance. As well as being one of the first companies to offer wholesale cask ownership to private investors, Whiskey & Wealth Club has become one of the first to secure a WOWGR, meaning we're fully HMRC compliant, and an EX64, which enables us to do business with international clients.
When the time comes to devise an exit strategy, you'll be able to take advantage of a number of unique opportunities, with Whiskey & Wealth Club on hand to assist should you need help. From bottling the contents of your cask under a private marque to selling it back to the whiskey distillery that initially produced it, you'll be able to explore a range of options and decide on the one that best fits your financial needs and goals.
And that's one of the greatest assets provided by Whiskey & Wealth Club, the flexibility to find the exit strategy that suits your specific goals. Do you want to bottle something for yourself? For loved ones? Do you want to keep it in the cask and wait for it to accrue a lofty age statement? Do you want Scotch? Irish Whiskey? Our team of experts works with you every step of the way, from the moment you purchase your cask until the day you decide it's time to sell. You're going to get industry leading insight and you're going to get access to a wider array of premium liquids than you'll find anywhere else. 
Irish Whiskey Market Success
Irish whiskey is in the midst of an incredible boom – The Distilled Spirits Council of the United States even reports that supplier gross revenue for super premium Irish whiskey grew by more than 1,000% from 2003 to 2021. Whiskey distilleries are popping up faster than ever before. From just four in 2013, there are now 33 distilleries in Ireland, and many more have been planned. In the United States, Irish whiskey has been the fastest growing category of spirit for nearly a decade. In fact, growth in the US alone rose 16% in 2021. Combine this with growing demand in Asia and Africa and you'll discover a market on the verge of a global takeover. And it shows no signs of slowing anytime soon. In other words, this is the one to watch and this is the movement to be a part of. 
According to many industry insiders, Irish whiskey is poised to outpace Scotch demand within 15 years! In its 10-Year Report, Drinks Ireland goes one step further and predicts that sales of Irish whiskey in the US will overtake sales of Scotch whisky by 2030, for the first time since before Prohibition in the 1920's. This isn't some sort of rosy-eyed optimism, it is insight based upon current trendlines. And it wouldn't be the first time: Irish Whiskey was once the dominant form of aged spirit on the planet for most of the 19th Century and up until the 1920s. What we're seeing today is merely a return to form. And with it comes an unprecedented opportunity to ride the surge from the ground floor, while prices are today what they were for premium Scotch single malt two decades ago. If production and demand continue at the same rates, there could well be a shortage of Irish Whiskey in the years to come. With aged stock, and especially premium aged stock scarce, a cask of premium Irish Whiskey has the potential to see significant returns in the future.
As Irish Whiskey investment becomes an increasingly popular option, now may be the time to consider this opportunity for yourself. According to Whiskey & Wealth Club research and our detailed white paper, the Cask Whiskey Report, the Irish whiskey industry is enjoying an astonishing renaissance, and with production limited to a small number of boutique distilleries, demand is expected to exceed supply for some years to come. 
It cannot be stressed enough: if you're going to buy whiskey casks, it's worth considering investing in Irish Whiskey to be a part of the biggest moment we've seen for centuries. Irish Whiskey has long been considered the premium category of spirit. Indeed the liquid was invented and perfected on the Emerald Isle over a hundred years before it ever made its way to Scotland. When you invest with Whiskey & Wealth Club you are afforded a wholly unique chance to get your hands on some of the most special casks of Irish whiskey in existence. We leverage our relationships with the island's top producers to make sure that you're procuring liquid that drinkers revere and collectors prize. 
For more information about this opportunity, get in touch with us today to discuss the options for cask whiskey ownership of Scotch, Irish and other whiskeys through Whiskey & Wealth Club.
Back to news