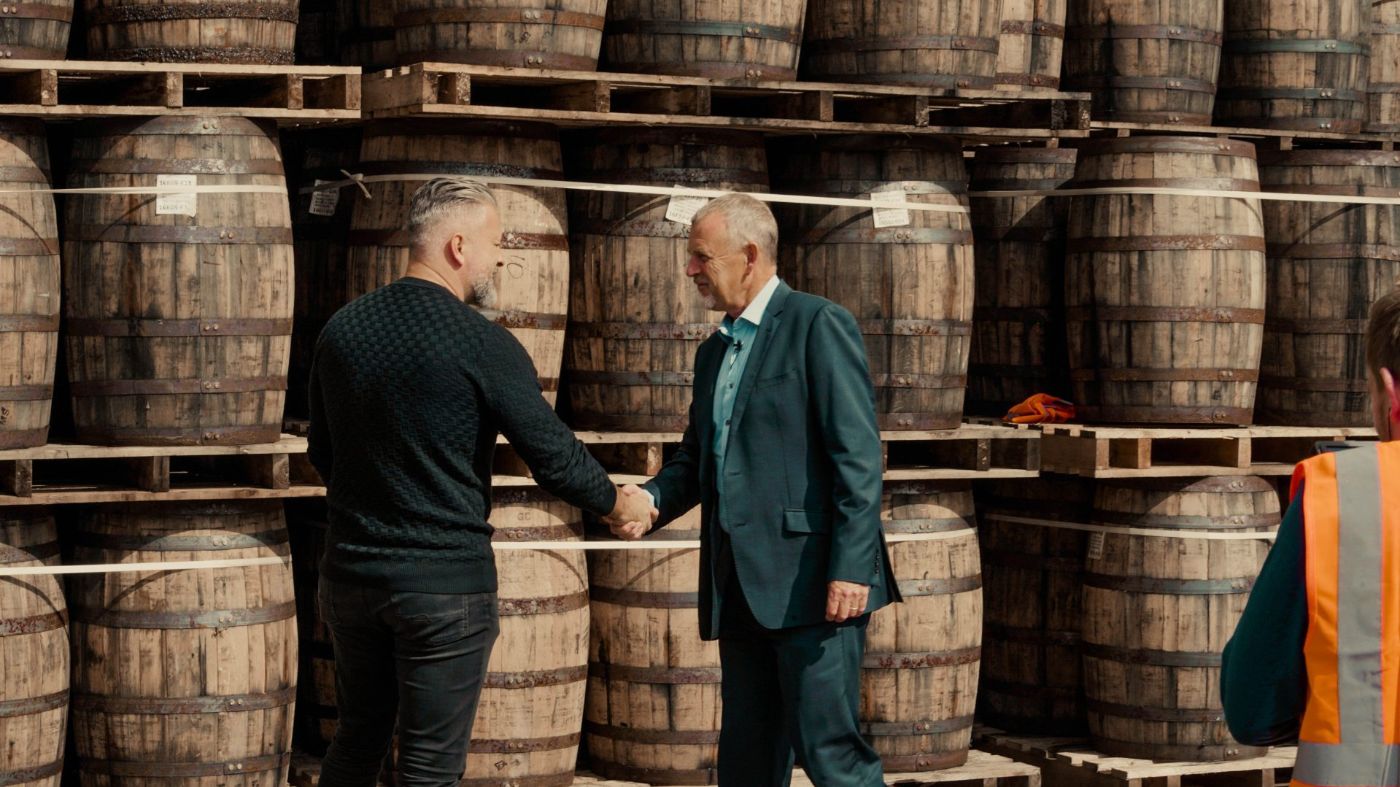 Curious About How to Invest in Whiskey Casks? Whiskey & Wealth Club Offers Secure Investment Opportunities
Get in on the ground floor and take advantage of the exciting world of cask whiskey investment! Discover all there is to know about cask whiskey ownership at ultra-wholesale prices with Whiskey & Wealth Club and join the growing number of investors diversifying their portfolio with this alternative asset investment.
What is Cask Whiskey Investment? 
Until recently, cask whiskey investment was all but unheard of outside a small circle of wholesalers and high-ranking industry officials. Whiskey & Wealth Club has changed this. Working with an elite group of luxury distillery partners, Whiskey & Wealth Club has opened up this market to private clients. From whiskey aficionados to avant-garde investors, cask whiskey has become the investment of choice for those looking to diversify their investments with new opportunities.
In the past, the opportunity to buy whiskey casks was more or less limited to wholesalers. These wholesale outlets would purchase surplus casks directly from the whiskey distillers – the wholesalers would use the contents of these casks as the bases for their own products, while the distilleries would use the funds from the sales to keep their businesses afloat. While the casks are maturing, they aren't generating any income for the distilleries, so distillers must find other ways to fund their day-to-day operations. Some do this by borrowing from banks, and many sell casks of whiskey to whiskey wholesalers. 
Whiskey & Wealth Club are able to purchase whiskey casks at scale and take advantage of the same pricing as the wholesalers, then offer those casks to you at the same heavily-discounted rates. Through Whiskey & Wealth Club, you can now invest in this emerging market and buy whiskey casks. During the term of your investment, Whiskey & Wealth Club will provide secure storage for your cask in a government bonded warehouse, cover a number of legal and import fees, and provide support and answers to any questions you may have. We're committed to providing the best possible service for our clients, and want to help you make the most of your returns when the time comes. To learn more about our clients' experiences, take a look at the Whiskey & Wealth Club reviews.
What is cask whiskey, exactly?
When we think of buying whiskey it's likely that we think of the bottles that are available from our local shop. But before that whiskey was bottled, it matured in a cask or series of casks at its distiller's facilities.
When a whiskey distiller produces new spirit, they prepare the grain mash, allow it to ferment, then distil the resulting liquid one or more times (Irish whiskey is generally distilled three times and Scotch tends to be distilled twice, though there are many notable exceptions). Once distilled, the new spirit is placed in casks to mature. At this point, the spirit in the cask cannot yet be called whiskey (or whisky) – it earns this designation only after three years of maturation.
By law, Scotch whisky must mature in oak casks no larger than 700 litres, and Irish whisky must mature in hardwood casks of the same size. These casks are what give the whiskey much of its characteristic flavour. As some of the alcohol evaporates out, the spirit is imbued with the aromas of the wood and becomes less harsh. Different types of wood will impart different flavours, and master distillers will work with coopers to produce bespoke barrels or source barrels that once held other spirits (Port and Madeira are especially popular) to highlight or bring out desired notes.
Once the master distiller has deemed a cask 'mature,' the whiskey still isn't quite the spirit you may be familiar with. At this point, the whiskey (or whisky) is 'cask strength' and about 52-66% ABV (as opposed to around 40% of most commercially-available whiskeys). While cask strength whiskey has enjoyed some popularity as of late, this whiskey will generally be diluted with pure water to the desired strength, then sent to be bottled.
When you invest in whiskey through the Whiskey & Wealth Club, you'll assume full ownership of a cask of new make spirit. After three years, it will legally be considered whiskey (or whisky), and after the terms of your investment, you'll be able to bottle this whiskey (or whisky) under your own marque, sell it back to the distiller who initially produced it, or take advantage of a number of other opportunities. You'll be able to explore all of your options and decide on the one you feel may help you make the most of your whiskey investment. If required, Whiskey & Wealth Club can help with a range of exit strategies.
For most owners, it will make sense to hold onto these casks for far longer than the legal minimum. Whiskeys with age statements of 10 years and above tend to accumulate the most value on open markets, although a number of factors are involved in ultimately determining a whiskey's value. And it just so happens that Whiskey & Wealth Club assumes all storage costs for the first decade of your barrel ownership of Scotch whisky and five years for Irish whiskey. It is one of the only cask investment companies offering such a service and it's just one of the many ways in which we go above and beyond for all clients. 
Secure
Whiskey Investment
s with the Whiskey & Wealth Club
While there are risks inherent in any investment, Whiskey & Wealth Club has devised and implemented protocols to ensure clients themselves are secure for the terms of their investments.
One of the first to offer cask whiskey ownership, Whiskey & Wealth Club takes its role as a pioneer seriously. Not content to take advantage of what is as yet a largely unregulated industry, we've made a significant investment in regulation and are pushing for others to follow suit. We're registered with HMRC through WOWGR and have secured our EX64 that allows us to do business internationally.
Our clients' security is paramount. We've worked with financial crime specialists to undertake regular checks and safeguard against money laundering. To protect client data, we took our office totally paperless and devised a system that keeps sensitive data in a system-driven database.
Is cask whiskey investment a good idea?
Whether you're looking for an alternative investment or seeking a new way to invest in an asset, cask whiskey may be an option to explore. Non-traditional in that it's part of an emerging market, yet traditional in that it's asset-backed, buying a cask of whiskey may appeal to investors interested in something less chaotic than cryptocurrency but more cutting edge than cars.
We've also seen enough data when it comes to cask investments to reliably say that it's not a passing fad. While casks selling for mammoth sums may not be an everyday occurrence, the recent sale of a cask of The Macallan for £1million and the extraordinary sale of a forgotten cask of Ardbeg for £16million show the potential values placed on whiskey casks. 
Of course, most casks will be sold before they reach the venerable ages that demand such interest. However, Whiskey & Wealth Club entered the industry as early adopters, more than four years ago and since that time we've seen interest grow across all corners of the globe. Our research, the Cask Whiskey Buyer Report demonstrates the growing interest in cask whiskey. And whiskey itself continues to surge as a category, both on the bar and in alcohol shops. The continued demand for aged spirit is a reliable predictor that casks of that same liquid should continue edging upwards for the foreseeable future. 
Ultimately, whether cask whiskey will be a good investment is an entirely personal choice. If you choose to buy cask whiskey as an investment, approach it as you would any other investment: do thorough research, speak with experts, and be honest about your needs and goals. 
And if you do decide to take the plunge, understand that the more knowledgeable your team, the more likely you are to find lasting financial success in your efforts. Invest with Whiskey & Wealth Club and you are entrusting your future to leading experts in the field.
If you'd like to learn more about whiskey cask investment and discuss whether it may work for you, get in touch with us today.
Back to news