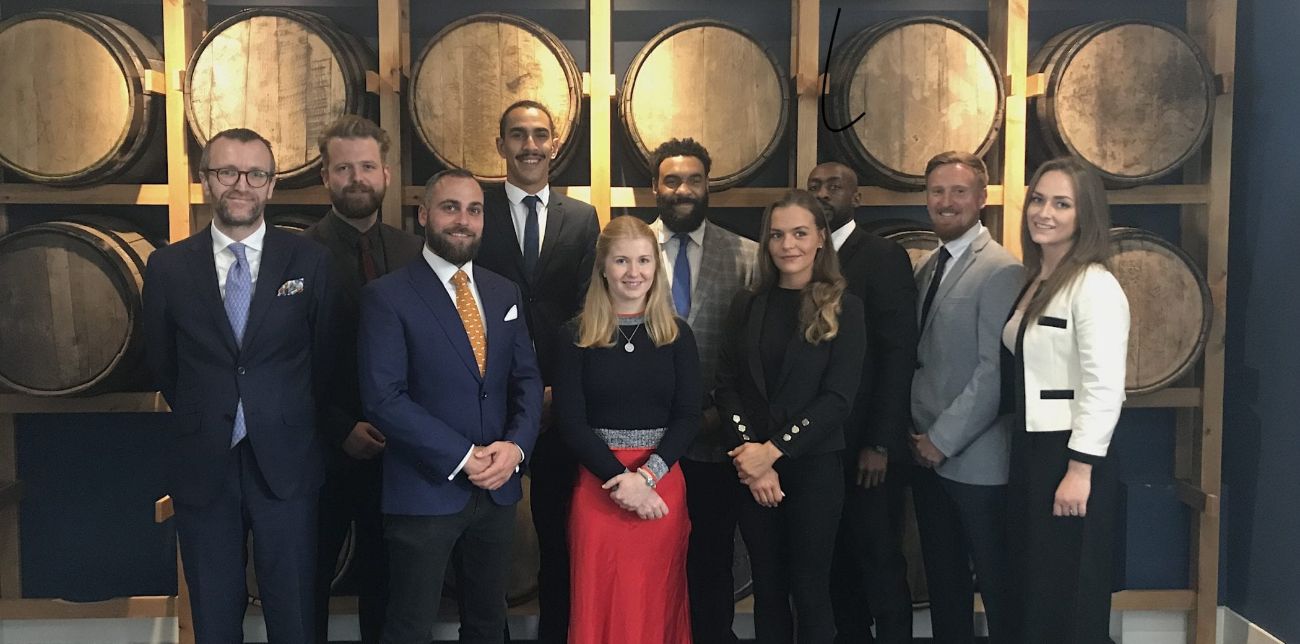 Get to Know The Whiskey Wealth Club Team
What's our Account Manager's favourite way to enjoy whiskey? Which team member once managed a whiskey bar?
The Whiskey & Wealth Club team may not agree on their favourite ways to enjoy whiskey, but they do share a belief in what we're building and above all, a dedication to providing our clients with the best. Allow us to introduce you to them.
The Whiskey & Wealth Club started with just the three of us founders. We worked tirelessly to build our business, and it wasn't long before we began to expand our team. From the Office Manager who's been with us since the beginning to our newest hires, we've brought together a team of exceptional individuals who are passionate about what they do.
Our team have joined us from a diverse array of backgrounds – our Account Managers and Directors number startup veterans, former offshore investment managers, and even onetime whiskey bar managers among their ranks – and their stories of what led them to us are just as unique.
When we asked our team about their career paths so far, what drives them, what excites them about Irish whiskey, and, perhaps the most important of all, how they like to drink their whiskey, they may have given very different answers, but they all spoke with the passion that truly unifies all of us at Whiskey & Wealth Club.
You don't need to be a whiskey aficionado to work with Whiskey & Wealth Club. Whatever you're passionate about, our team will be excited to hear about it – and give you the information you need to decide on the cask ownership opportunity that will allow you to keep pursuing it. Why not give us a call today?
In our last instalment, we took you through some of our client testimonials.
Back to news