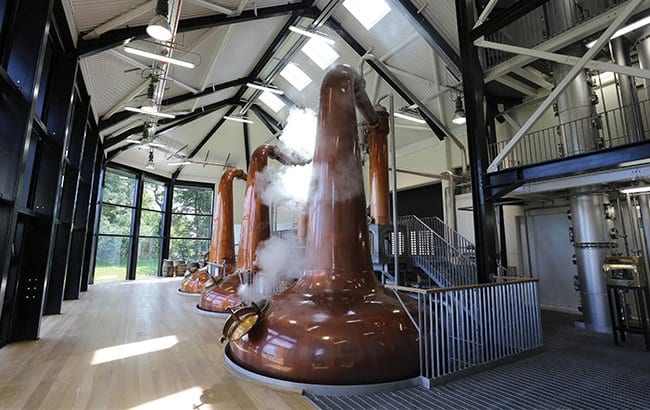 Can Irish Whiskey keep up with demand?
The Irish whiskey renaissance is taking the spirits industry by storm.
With an abundance of new players and exciting opportunities for growth taking the Irish whiskey world by storm, Whiskey & Wealth Club asks the question: Can Irish Whiskey keep up with demand – and could the rapid success of the category be its undoing?

*This feature was originally published in the July 2018 issue of The Spirits Business

Once the most highly sought-after whisk(e)y category in the world, today's Irish renaissance has been a long time coming. Irish whiskey's success peaked in the mid-­1800s, when soaring demand from the US generated a roaring trade for no fewer than 88 distilleries in Ireland. But producers were dealt a double blow with Prohibition in the US and two World Wars, which all but wiped out the sector.
Just two distilleries remained by the 1980s, both owned by Irish Distillers, and it wasn't until the turn of the Millennium that number doubled to four. As recently as 2013, the only distilleries producing and selling Irish whiskey were Cooley, Kilbeggan, New Midleton and Old Bushmills. But by August 2017, these four distilleries had more than quadrupled to 18 – and another 16 are in the pipeline. And when you look at the rate at which sales are growing, it's easy to see why more producers are eager to join the sector.
The most recent IWSR figures from the Irish Whiskey Association (IWA) reported a 10.6% sales spike in 2017 to reach 9.7 million nine-litre cases compared with the previous year, meaning the category is on track to exceed its 2020 growth target (12m cases or 144m bottles) set by the IWA.
Commenting on the results, William Lavelle, head of the IWA, said: "In 2014, the Irish whiskey industry set an ambitious target for export growth by 2020. We are well on course to meet and exceed those targets. Two hundred bottles of Irish whiskey are sold every minute. The Irish whiskey renaissance has truly gone global, and this is very much down to exceptional craftsmanship and product innovation of Ireland's distilleries, both large and small, and the hard work being put in on the ground and in the markets by our worldwide network of brand ambassadors."
Irish Distillers­-owned Jameson has irrefutably been key to paving the way for the category's success. It remains the biggest­-selling Irish whiskey brand in the world, and sold 6.9m cases in 2017, according to Brand Champions data – a double-­digit increase of 11.3% compared with the previous year. But having put in the majority of the legwork to grow the category to its current status, are there concerns about the quality of liquid being produced by newcomers?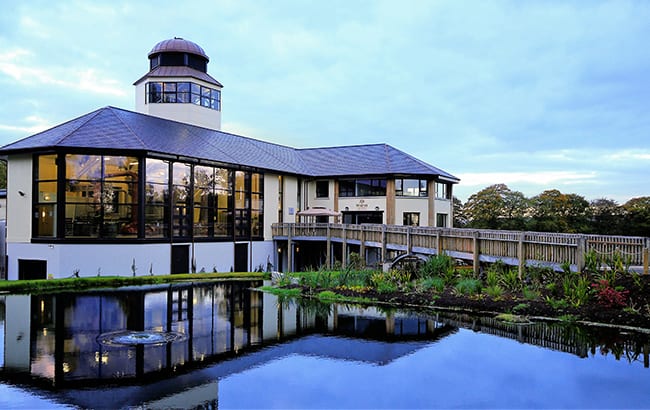 "Certainly, with a lot of new producers coming to market, inevitably you'll see younger whiskey hitting the market, which will be commercially driven because whiskey is very cash-­intensive," says Brendan Buckley, strategy, insights, innovation and prestige whiskeys director in Irish Distillers. "We would hope that new producers ensure quality is paramount. We're all in this together; nobody will benefit from sub­standard whiskey being produced and put to market. Everyone needs to understand that there's a longer-term gain here despite commercial pressure. We want to retain our reputation as a quality category."
However, despite the number of new entrants to the category, it seems there is still a long way for producers to go in terms of innovation. "It's possibly one area that in years gone by we might have under­delivered on," admits Bernard Walsh, Walsh Whiskey Distillery managing director, who says he hopes 20% of the work at Walsh Whiskey will be innovation-­driven, alongside the "bread­-and-­butter brands".
In January this year, Walsh Whiskey revealed it had distilled what is thought to be the world's first organic single­-pot­-still Irish whiskey, which will be released under its Writers' Tears brand. The spirit was created using a mash blend of malted and unmalted barley, and has been left to age in first-­fill Bourbon barrels and virgin oak barrels for a minimum of five years. "What we're saying is innovation is high on the agenda and we need to broaden out the profile of Irish whiskey," adds Walsh.
TERROIR-FOCUSED APPROACH
But Walsh isn't the only one creating 'world firsts' for Irish whiskey. In March, Mark Reynier, Waterford Distillery CEO, created the first biodynamic Irish whiskey as part of his terroir-focused approach to whiskey making. The notion behind biodynamic agriculture was first outlined in 1924 by Austrian philosopher Rudolf Steiner, and is designed to enable a farm to become self­-sufficient for all its needs, relying on homemade organic fertilisers and naturally occurring plant insecticides. To prepare the biodynamic fertiliser, high quality cow manure is put into cow horns and buried under the earth throughout the winter months.
"You go through this lengthy process of growing barley with natural biodynamics – it's the ultimate extension of barley growing," explains Reynier. "If I could do it all biodynamically, I would." As a producer going to great lengths to inject originality into his products, Reynier expresses frustration over how loosely the word 'innovation' is bandied around these days. "I don't think ageing whiskey in some trial wood types is intriguing," he adds. "I'm not innovating for innovation's sake. It's just intriguing to see what happens. To me, wood finishing is an extension of that remedial finishing programme that seems to have gone completely haywire. Everyone's at it trying to improve some dull spirit."
Matt Healy, global export sales manager for Boann Distillery, supports Reynier's stance. "I don't think we've seen anything yet in terms of innovation in the industry," he explains. "Producers have been relying on playing with cask finishes to differentiate their products from the other entrants on the third­-party bottling market. As we progress into the new age of Irish distilleries we are seeing innovation run rife. Exotic mash bills are being distilled, personalised yeast colonies are being cultured, there are even barrels being charred with peat to create a reverse-style peated whiskey."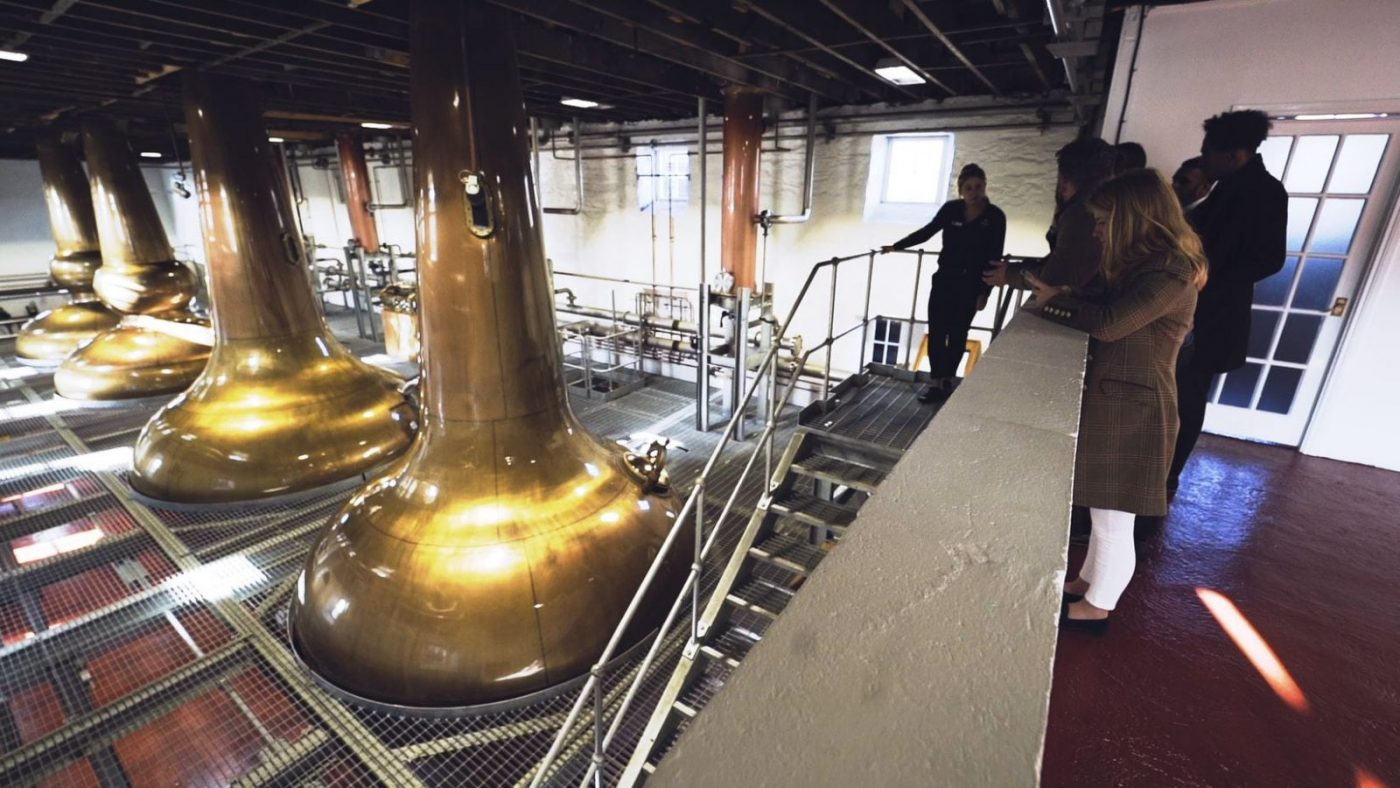 VIBRANT CATEGORY
With the realms of experimentation wide open, there is enthusiasm in the sector in favour of the growing number of new Irish whiskey distilleries and producers. But in the grand scheme of things, Irish whiskey is still a relatively small category – Scotch whisky, for example, reported 126 licensed distilleries in February this year. "We're still a relatively small industry," says Jack Teeling, founder and managing director of the Teeling Whiskey Company, "we should be creating a vibrant, healthy category with a full range of expressions. We're still in the early stages of evolution. There are probably a lot more distilleries and producers to come in the next 24 to 36 months, which will change things."
But in recent weeks, the media has been awash with claims we could be facing an Irish whiskey shortage in just a matter of years. Other fast-growing categories have already experienced a similar fate. In May, Suntory confirmed it will discontinue its Hibiki 17 Year Old and Hakushu 12 Year Old Japanese whiskies "at some point" after 2018 because it simply doesn't have the aged stock to meet demand. Due to Irish whiskey's spiralling success, some producers predict a similar shortage of aged liquid could hit the sector in the very near future – and others are already feeling the strain.
"It's happening now, stocks are tight," says Walsh. "It's not anything new. We'll definitely see tightening of stocks in the next five years. For the long­-term, we're laying down new stocks and I'm sure others are too."
Teeling agrees there will be a lack of aged whiskey in the coming years. But he believes that it will be the smaller companies without their own distilleries – particularly those who started with age-­statement whiskeys – that will face the biggest challenges.
"No one had foreseen the continued growth of Irish whiskey 10 or 20 years ago, and hopefully it will continue double-­digit growth, but that will put pressure on people," says Teeling. "I foresee a lot of challenges for anyone who has age statements if growth continues. Bigger companies have invested heavily to expand production; everyone is planning for the future. Smaller brands face the biggest challenges." He adds that Teeling, which opened its Dublin-­based €10m (US$11.6m) distillery in 2015 – the city's first in 125 years – is currently operating at around 60% of production capacity, leaving the group "room to expand as we need to".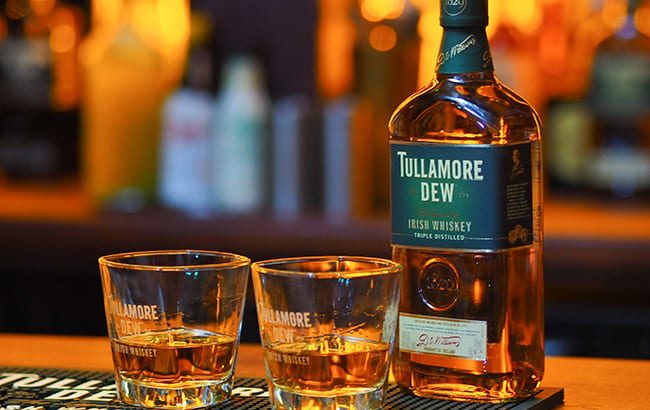 INCREASED DEMAND
Tullamore Dew is a distillery that has invested heavily in its production and resources to offset any potential shortages or increased demand. Since acquiring the firm in 2010, William Grant & Sons has pumped more than €60m into the brand, allowing it to follow a 'grain-­to­-glass' approach to creating Irish whiskey. "Big companies like Pernod, like ourselves, who are interested in the long term, have invested sufficiently to protect ourselves from any shortages and the growth of any specific categories – pot still, single malt – over the next three years," says John Quinn, global brand ambassador or Tullamore Dew.
And the forecasts are all in favour of Irish whiskey's continued ascent to glory. The IWA envisions that sales of Irish whiskey will double again by 2030 to 24m cases if momentum continues. Forecast figures from market research provider Euromonitor International show no signs of a slowdown over the next few years, with volumes predicted to grow from 8.46m cases in 2017 to 8.98m cases by the end of this year. By 2021, if predictions are correct, global sales could top 10.19m cases.
But, as Barry Gallagher, founder and director of Glendalough, says: "Nothing goes in a straight line forever, so I think it's about just making sure quality and story are as rich as ever. We're not competing against each other but all these other global categories."
As with anything in the spirits world, success is not without its challenges – and Irish whiskey is sure to be tested in the coming years. A key hurdle will be ensuring Irish whiskey drinkers are not swayed by the likes of Bourbon or Scotch whisky in today's fickle market.
"We need to be able to connect with a new generation of drinkers, and it can't all be down to one brand, or two brands, or blended whiskey; we need pot stills, single malts – we need variety," stresses Teeling. "The new guys are needed to complement the bigger guys who do a lot of heavy lifting in terms of consumer recruitment, but we need discovery brands to keep them excited about Irish whiskey. If we can do that, we can keep going for the next 30 or 40 years."
Back to news