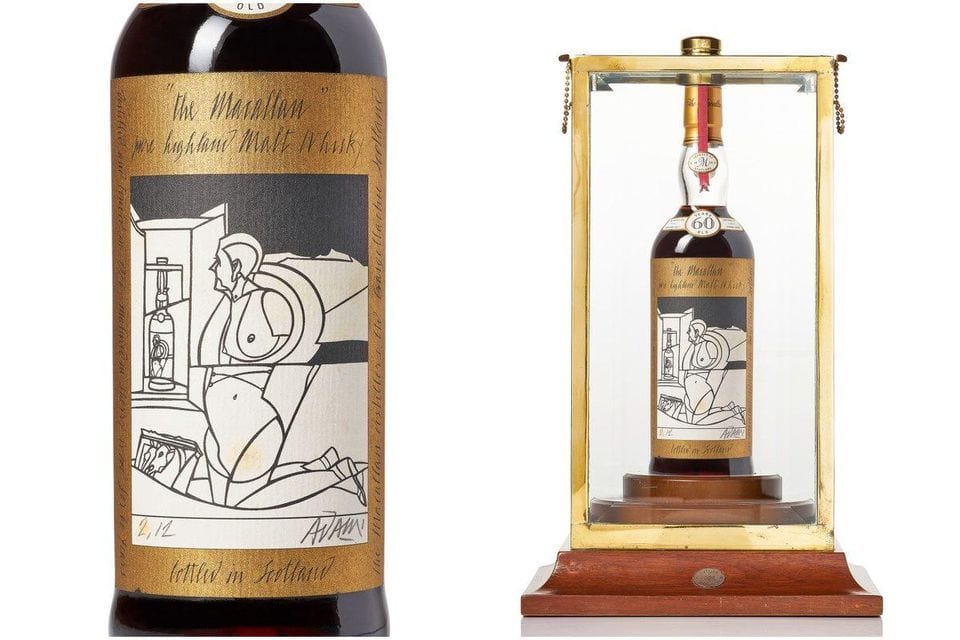 60 Year-Old Whisky Sells For Over $1 Million At Auction
A 60 year-old whiskey has just become the most expensive to ever sell at auction.
Auctioned off by Bonhams in Edinburgh, the the Macallan 60-Year-Old 1926 was purchased by a private collector in Asia who bid over the phone. Yep, a quick one million dollar phone call later, the famed Macallan expression was sold.
Distilled in 1926 and bottled in 1986, this bottle is number 5 of 12 signed by a famed Italian artist. The gorgeous bottle was presented in a brass bound and glass presentation case designed as a distillery spirit safe. According to Bonhams, 'the original wooden crate which houses the bottle accompanies this lot.' The reason this particular expression is so sought-after is the label, which was designed and signed by Valerio Adami. Adami is the artist known for co-signing album sleeve for The Beatles' Sgt Pepper's Lonely Hearts Club Band.
'It's the Rolls Royce of malts,' said Bonhams specialist, Martin Green.'Obviously we don't know what will happen to it, but anyone who can spend around a million pounds for a bottle of whisky could afford to drink it. But it's an object of beauty in its own right – almost a museum piece.'
The whisky was aged in sherry casks, and this particular bottle was bought at the distillery in 1994 and has remained with the original owner since. The bottles were first priced at $27,000 upon release. The Macallan's most loyal customers were offered them, and each bottle has since disappeared, occasionally popping up at auctions.
A bottle sold for  $75,000 at an auction by Christie's in 2007. Most recently, one of the bottles was purchased at the Dubai Airport for $600,000. The Macallan commented on the airport sale:
'These represent some of the most exclusive bottles ever produced, making this an iconic sale that will be remembered worldwide for years to come,' said Geoff Kirk, Macallan's director of prestige. 'It is incredibly rare for The Macallan 1926 to be made available for purchase, and the sale offers whisky connoisseurs the chance to secure historic bottles emblematic of 20th-century pop culture.'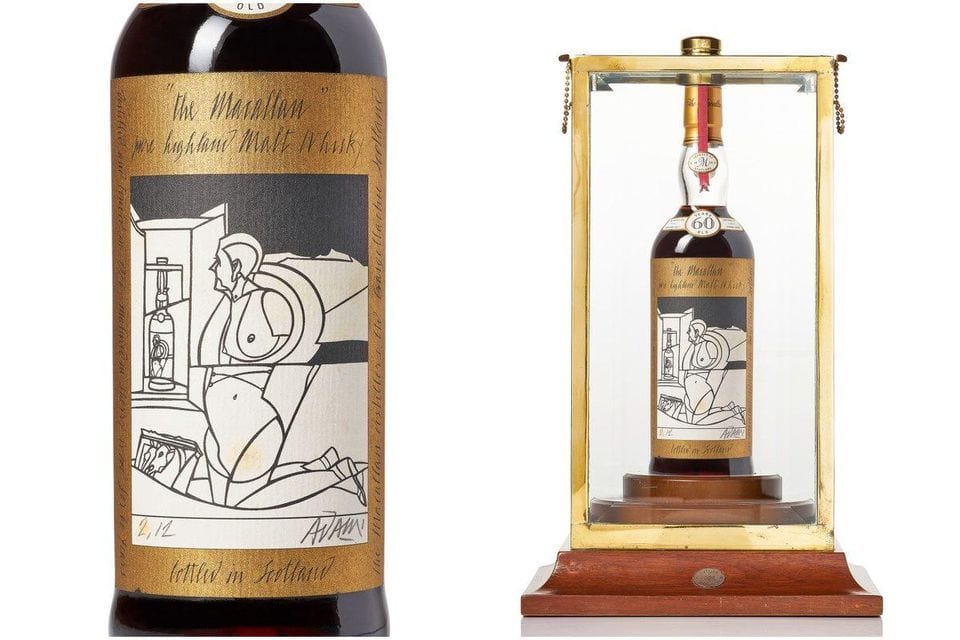 It is no longer known how many of these Macallan bottles are still in existence,  making this sale all the more important. The Macallan has quickly risen to become one of the most collected Scotch whisky brands, continuously making the news. Their new distillery opened recently, they have invested in a huge marketing campaign, and their most recent release caused the road near the distillery to shut down, as fans rushed to the site to purchase a bottle.
This is yet another step forward for the distillery in terms of exposure, but as prices of Macallan bottlings rise more fans are being alienated and fewer bottles are actually being consumed. Each new release skyrockets in price on the secondary market and becomes inaccessible to long-time fans who enjoy actually drinking the whisky.
The new NAS Macallan Genesis bottle rose tenfold in price in just two weeks. The future for drinkers of Macallan doesn't look great. Collectors and flippers, however, can rejoice.
Read more Whiskey & Wealth Club news here…
Back to news