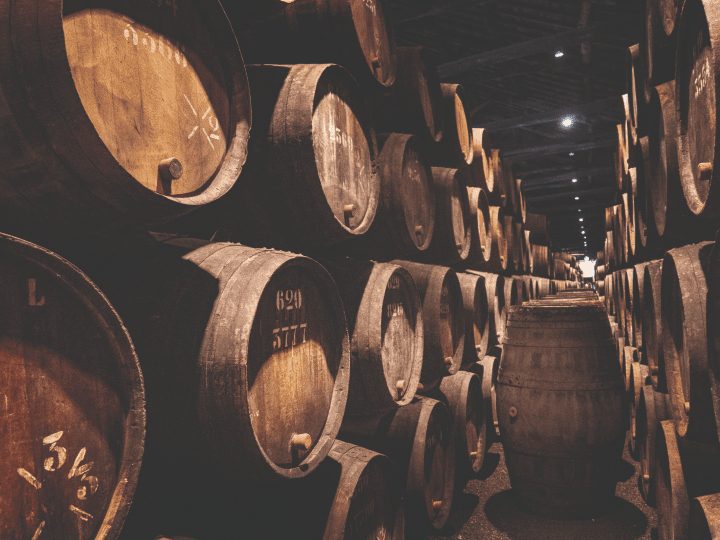 Whiskey and Wealth Club's

Whiskey & Wealth Club's 2020 Cask Whiskey Buyer Report
A message from the CEO
Wholesale cask whiskey ownership is a developing market, and one that, to date, has gone largely unexplored by the public. As an industry leader, we are keen to understand what drives this market and motivates potential clients – and share these insights with a wider audience. Cask whiskey ownership has been available for centuries, but only to a select few.
Enabling private individuals to buy and hold casks for financial gain is a novel concept — disrupting centuries of tradition in both the Irish whiskey and Scottish whisky industries to bring benefits to both long-established distilleries working to meet the surging demand for their premium whiskeys and innovative start-ups refreshing and renewing our love affair with this most extraordinary spirit.
A growing global passion for premium whiskey means that it is not only the distilleries that are innovating. Our company — Whiskey & Wealth Club — has identified new opportunities to bring the joy of whiskey ownership together with the attractive potential for returns. The concept is a relatively simple one, but realising it has thrown up many challenges, not least of which has included securing compliance with government revenue agencies and establishing trust with distilleries, whiskey lovers, and potential buyers alike.
I'm delighted to say that we have prevailed — securing some of the finest distilleries as partners and constantly breaking our own records in terms of sales. In Q1 2019 we sold over 330 casks of prime Scottish and Irish spirit, and this leapt to over 1,100 casks in Q1 2020 equivalent to almost 230,000 litres.
This research was undertaken to understand the prevailing attitudes to cask whiskey ownership and to create a picture of potential clients. Interestingly, results show us as much about those who have yet to buy into the concept as those who have. For me, the most fascinating aspect was the exploration of the very different attitudes exhibited by different age groups.
The results very clearly show us the cask whiskey buying 'sweet spot' — and it's something we'll be looking at closely as we move forward and grow.
We hope that you are as excited by these findings as we are and, if nothing else, you better understand the huge opportunities offered by cask whiskey.
阅读更多
0
of respondents want to spread the risk of their investments
0
of respondents are looking at alternative investments to spread risk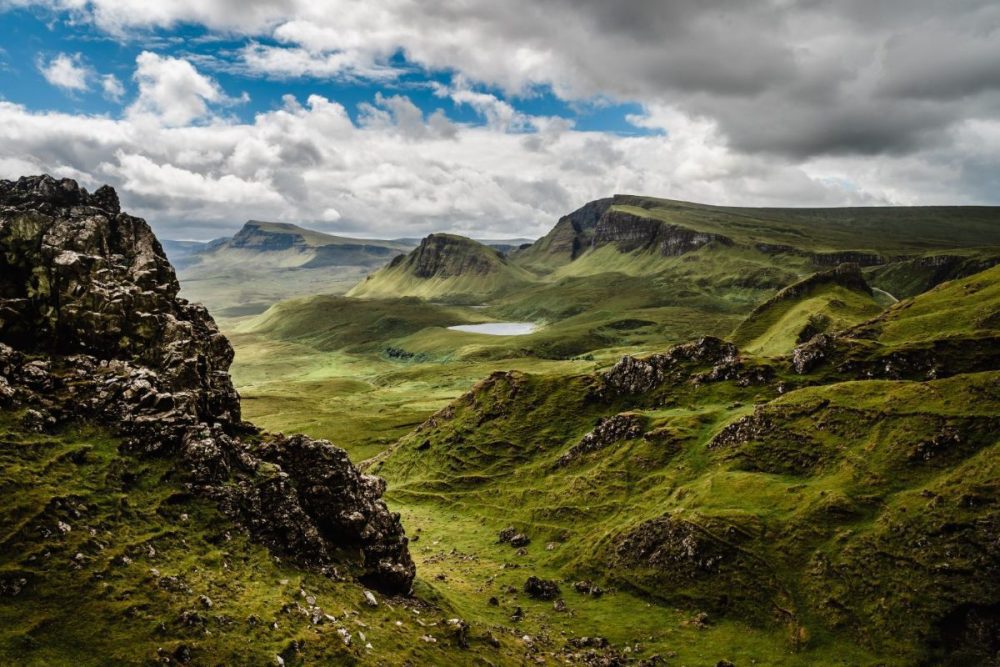 0
of respondents would turn to cask whiskey to hedge against economic uncertainty and spread risk
sales of Scotch to the global market in 2019*
cases of Irish whiskey projected to be in production in 2030**
litres of whiskey purchased through Whiskey & Wealth Club in 2020
Risk, return and the impact of insight
Volatility is the new normal
---
2020 has been an extraordinary year — and it's not over yet. The dominant headline is, of course, Covid 19, which has sent shockwaves around the world. It's hardly surprising to see that confidence in the global economy has suffered, with JP Morgan's Purchasing Managers' Index (PMI) recording record falls in global manufacturing production for four straight months to May.
In this context, it's easy to forget that investment markets were experiencing significant instability pre-pandemic. Challenges facing the global economy included: an ongoing trade war between the US and China; the UK's final exit from the EU at the end of January, with ongoing concerns over trade negotiations and the possibility of a hard Brexit; and extreme volatility in the oil market with disagreements between Russia and OPEC early in the year, which saw Brent crude lose 24% of its value.
The UK's FTSE 100 share index for the year from June 2019 to June 2020 shows the impact of global volatility on stock markets.
---
It is this environment of risk that pervades Whiskey & Wealth Club's Cask Whiskey Buyer Report. Our 2020 survey of 505 individuals with at least £100,000 to invest demonstrates the urgency of concerns about market instability during a global pandemic.
Over 30% of respondents feared losses precipitated by market volatility, but this did not inhibit their ambitions for returns. Around 44% look for returns from between 2% and 10%; more than half look for returns from 10% to 20%; and close to 5% look for returns of 20% and above.
Respondents are risk aware – not risk averse
After 2020 saw some of the biggest falls in the FTSE since the 2008 financial crisis, those in the market would have been forgiven for considering a total retreat from risk. Instead, the last year's volatility has simply led many to rethink their strategies.
---
Individuals are thinking creatively about diversification – and often turning away from traditional options.
COVID-19 has prompted a third of our respondents to look to diversification, while a combined total of over 40% agreed that they were looking at alternatives either to spread risk or respond to market volatility.
While there are many variables at play, various 米arket analyses suggest that, over the past 10 years, an investment in the UK FTSE would have brought annualised returns of somewhere in the region of 8%. Given today's historic interest rate lows, this represents a fairly healthy return.
---
In the current risk environment, the bulk of respondents reported they were looking for 'average risk with average reward.' At the same time, a strong contingent of nearly a quarter of respondents were seeking high/above average rewards – and they weren't afraid to achieve these through high/above average risk methods.
Alternatives attract
Alternative investments are becoming increasingly 'mainstream'.
---
In the past decade, the alternative investment sector has grown consistently – with assets under management (AUM) more than doubling between 2008 and 2017 and predictions suggesting this could jump to more than 50% by 2023.
Alternatives can take many forms but are generally thought of as the investments that fall outside traditional categories such as stocks, bonds, and currency. Many physical assets can be considered alternative investments.
---
For example, antiques, wines, art, and rare coins are often seen as part of this category.
When asked where they might invest, respondents to our Cask Whiskey Buyer Report took a seemingly risk-based approach to alternative opportunities — favouring the longer established options. Art came in first as the choice of 31% of respondents, followed closely by antiques (28%), wine (24%) and watches (24%).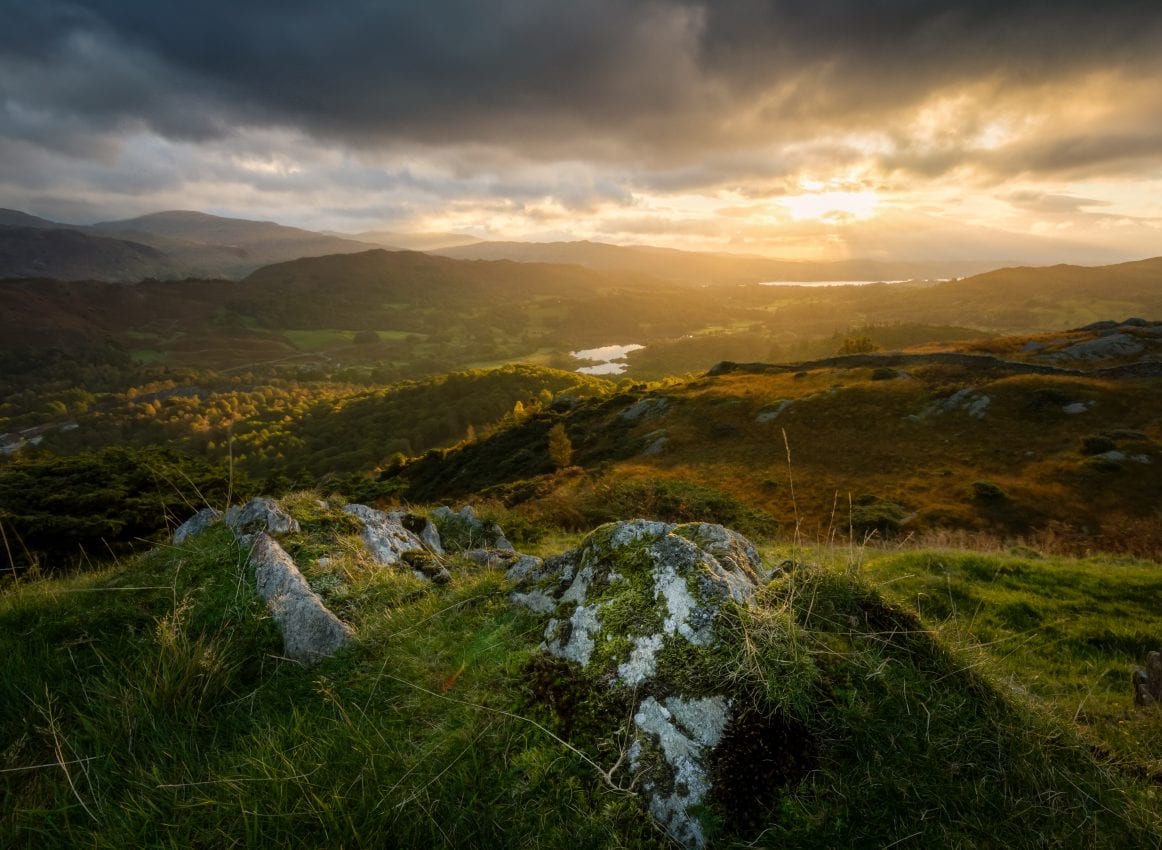 Perception versus reality
---
Interestingly, cask whiskey ownership could offer potential buyers the risk levels with which they are comfortable alongside the more generous returns they seek.
As new alternative options, Irish whiskey and Scotch whisky casks featured in the bottom three of the collective respondents' buying preferences and reached just 12% and 19% of all interest respectively.
While cask whiskey ownership is a relatively new phenomenon, the trading of whiskey is long established — specifically when it comes to premium and rare varieties. Rare bottles of Scotch single malt have seen outstanding performance at auction over the last decade, so there may be a disconnect between potential client awareness and market performance.
Worldwide, the whiskey market is booming. American, Canadian, Irish, Japanese, and Scottish brands are all experiencing strong growth in both retail and wholesale markets.
Quantity does not come at the cost of quality — in fact, just the opposite. Distilleries are innovating as never before and creating some of the finest whiskeys in the history of the industry.
It is a shift that meets with the approval of a growing number of increasingly sophisticated consumers. While cheaper blends still make up the bulk of the market, premium whiskeys are capturing the imaginations and palates of and increasing number of discerning drinkers.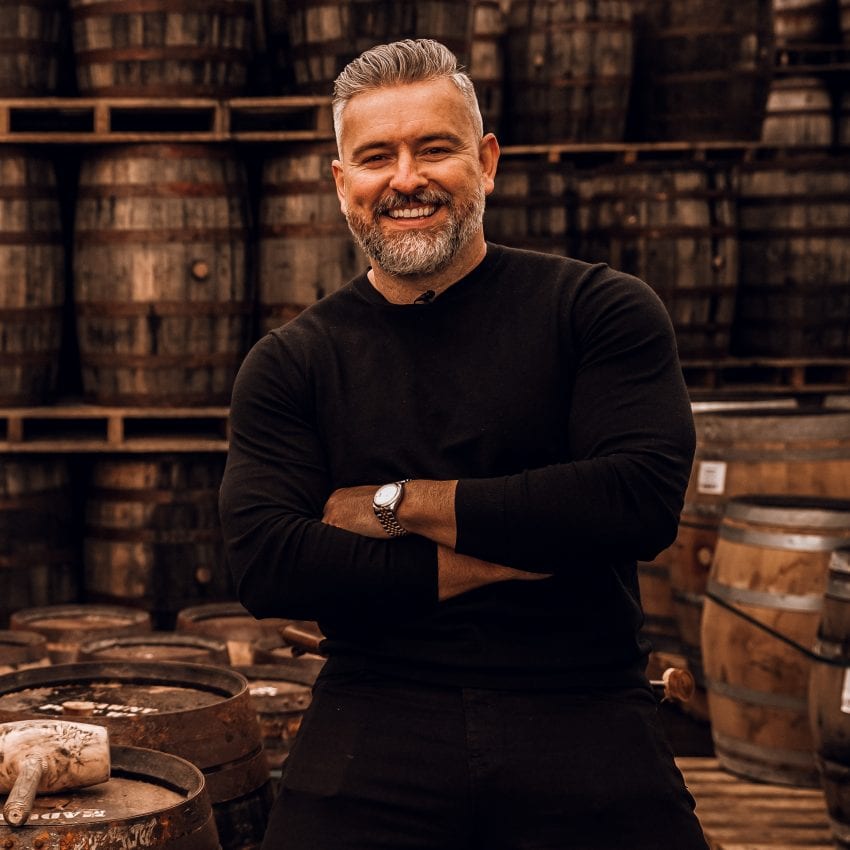 杰伊布拉德利
---
"As the cask whiskey buying market matures, the key differentiator is the cachet of premium spirit. As an example, a 31-year-old cask from an unknown factory, distiller, and brand might, in today's market, sell for around £19,000. A cask of 23-year-old mid-range spirit could sell for over £89,000. And at the higher end of the spectrum, a cask of 31-year-old premium spirit could realise an eye watering £393,000. Owning a cask of whiskey produced by a premium distillery or brand — in a limited run— can offer the potential for significant return on investment. When it comes to whiskey, quality and rarity will always count."
Founder of Whiskey & Wealth Club
Whiskey growth
Scottish quality takes the high road
---
In Scotland, demand for the highest quality whiskies is surging. Scotch whisky is the world's most internationally traded spirit, with 42 bottles shipped every second and it makes up around 75% of Scotland's food and drinks export revenue.* Premium Scotch Single Malts have become far more than a niche segment. Export sales grew by over 14% in 2016/17; and exports of Scotch Single Malts are set to grow by 11.4% from 2018 to 2022 — enjoying a compound annual growth rate (CAGR) of 2.7% — while the CAGR of blends is set to fall over the same period. The trend is set to continue with traditional markets such as the US resilient in the face of tariffs, while countries such as Brazil, India and South Africa are growing fast.
In 2019, the Scottish industry posted another record-breaking year of sales, growing the global market to over £4.9 billion.*
bottles of Scotch shipped every second*
growth of Scotch single malts 2018-20*
sales of Scotch to the global market*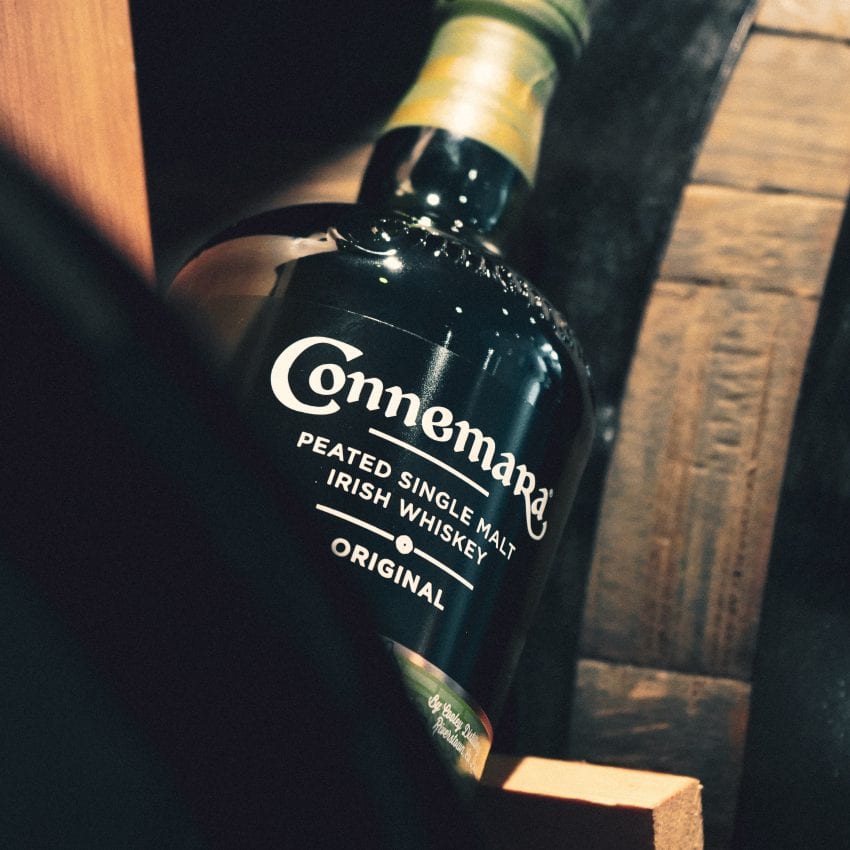 Irish awakening
---
Irish whiskey is enjoying an astonishing renaissance.
By the late 1980s, production had collapsed from its 19th century heights of millions of cases to around just 200,000 cases per year. Yet subsequent explosive growth of 300% in the past 10 years alone has seen this increase once again 12 million cases in 2020. Production has ambitions to rise to 24 million cases by 2030, which is more than the country has ever produced in its history.** The Irish industry is set to hold onto its crown as the fastest-growing style of whiskey in the world, with CAGR in excess of 7% to 2022. Value and volume 是 set to increase by more than a fifth from 2018 to 2022 alone.
At present, much of Ireland's volume growth is driven by blends, but even the producers of these blends are betting on significant expansion in premium single malt and single pot still whiskeys. Premium brands are selling hundreds of thousands of cases a year, and an Irish whiskey was crowned best single malt in the world at the World Whiskies Awards.
This phenomenal performance opens up intriguing possibilities. From just four distilleries in operation a decade ago, there are now 38 distilleries in operations in Ireland. And this growth shows no signs of slowing down.***

growth of Irish whiskey in the past 10 years**
cases of Irish whiskey sold globally in 2020****
cases of Irish whiskey planned to be in production in 2030**
Whiskey – the alternative high flyer
---
It is important not to presume the success of rare bottles of Scotch single malt at auction might be replicated in the premium cask whiskey market, but the performance of the former may suggest future success for the latter.
The 2021 Knight Frank Wealth Report finds that rare whiskey has risen in value by 478% over the past decade — far ahead of more familiar alternative options such as automobiles (+193%) or wine (+127%).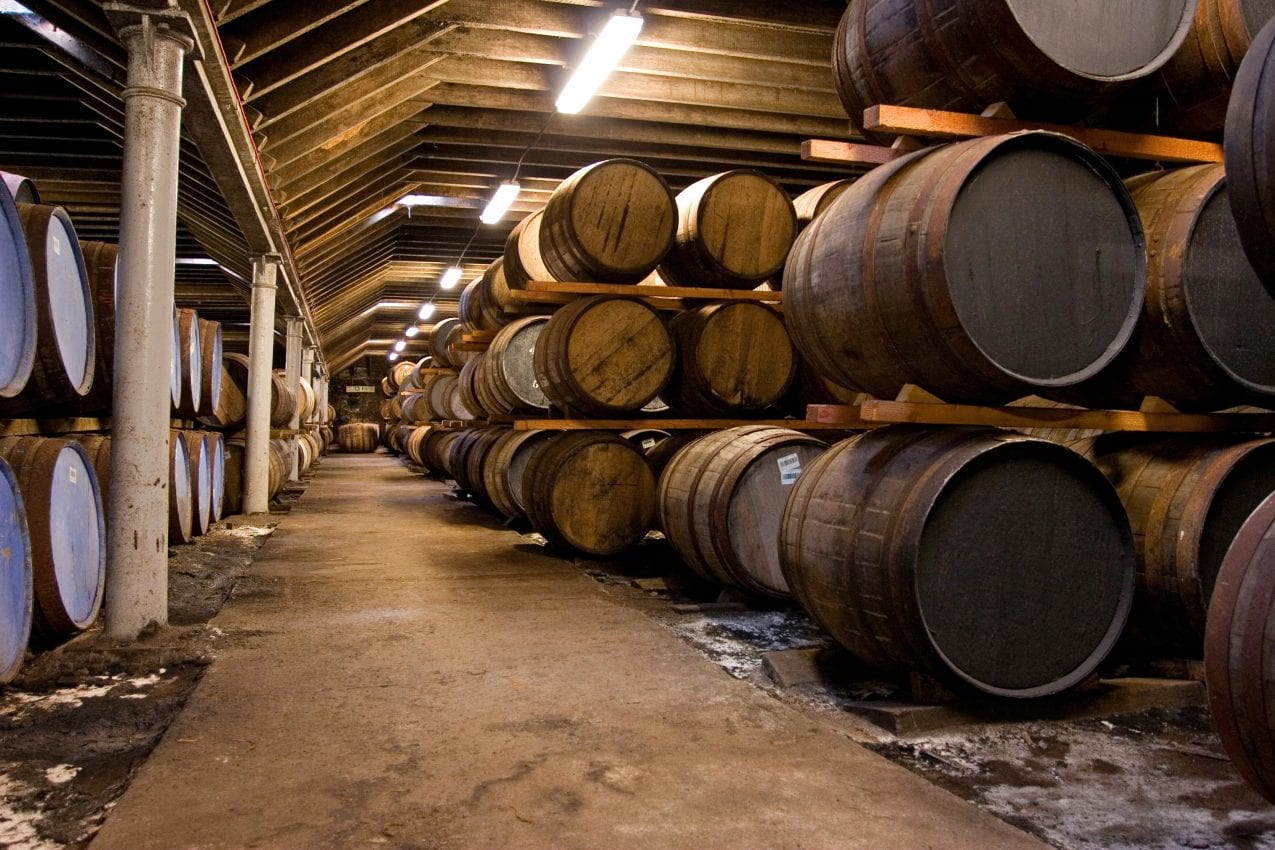 Fundamentals: the impact of greater insight
---
Legendary investor Warren Buffett is often quoted as having said that risk should be based on sound business fundamentals, not capricious markets.
Our respondents appear to have taken this advice to heart. Once they had access to more data on the cask whiskey ownership model, they showed far greater interest in the prospect.
---
We provided our Cask Whiskey Buyer Report respondents with a brief statement outlining the cask whiskey ownership opportunity. Prior to reading the statement, around two thirds (62%) of the respondents reported that they knew nothing about cask whiskey ownership. Unfamiliar with the opportunity, their perceptions of cask whiskey were tinged with uncertainty — fewer than one in 10 saw cask whiskey as a stable option during a period of market volatility.
After reading the statement, respondents became significantly more interested in cask whiskey ownership. Once they were more informed on the opportunity, they perceived cask whiskey ownership as a more viable option at this time of economic uncertainty. Over half of our respondents began to see cask whiskey as a potential buy. Conversely, fewer than one in 12 (7.5%) reported their interests decreased after learning more.
Age defines the sweet spot for cask whiskey ownership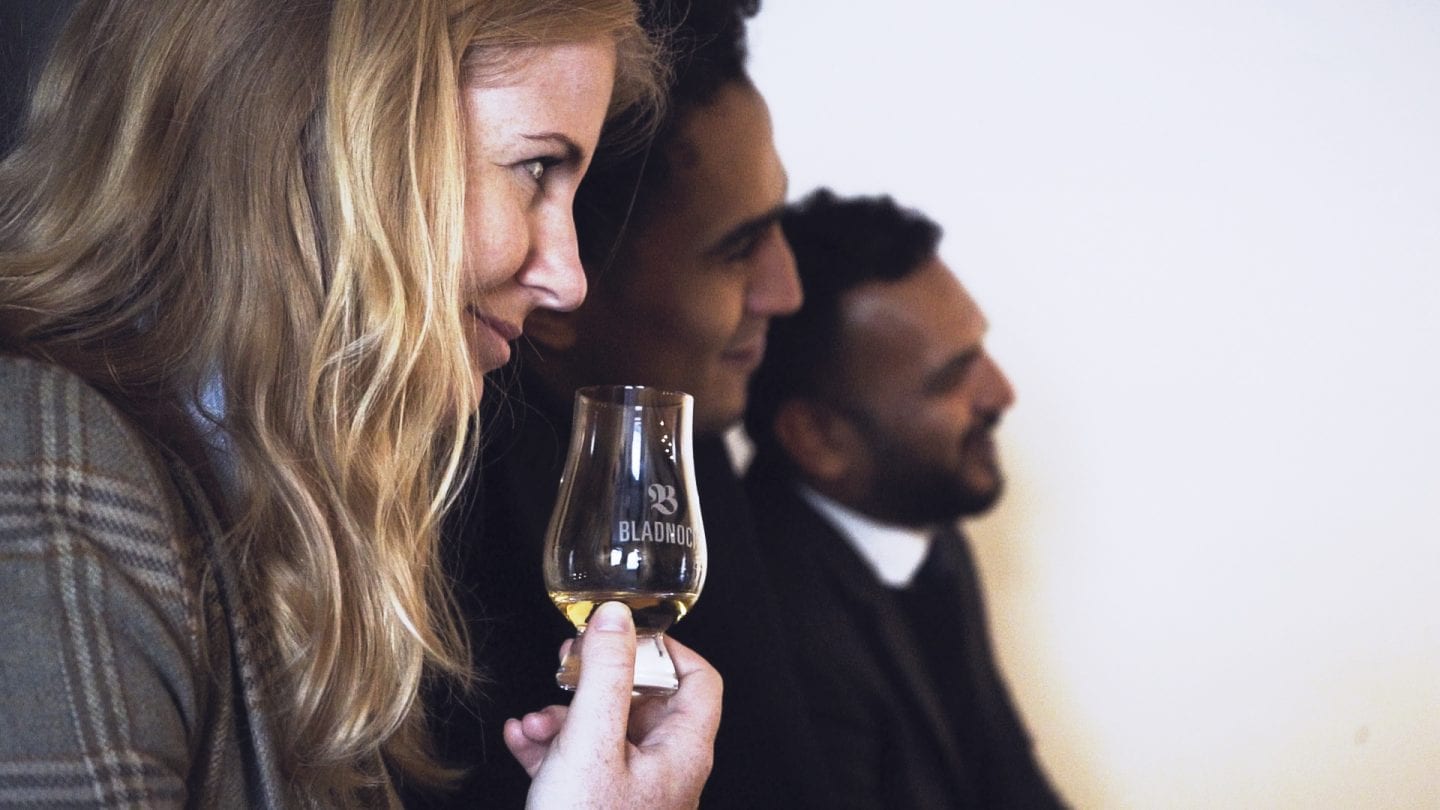 Buyer attitudes in depth
---
Our survey results painted a broad stroke portrait of potential cask whiskey buyers and their current perceptions and attutides, so we examined a few aspects more closely to enrich our understanding and derive greater insight.
Look beyond our Cask Whiskey Buyer Report's aggregated responses, and a very different picture emerges — with age as the most striking differentiator. The 25 to 44 age range emerges as the cask whiskey ownership sweet spot.
Age
— not absence —
makes the heart grow fonder
One of the primary takeaways from overall respondent attitudes was their perception of cask Scotch and Irish whiskey as asset ownership opportunities. On average, repondents were more comfortable with more familiar avenues. Antiques (28%), Art (31%), Watches (23%), and Wine (24%) all scored highly, while Scotch whisky and Irish whiskey occupied two of the bottom three choices.
---
Age has a significant impact on perceptions of cask whiskey ownership.
The youngest group of respondents noted enjoyment as a key driver for their potential involvement in a market. Half of all those surveyed in the 18-24 age range cited 'interest' as a motivation — a higher proportion than the overall average of 43%. Cars, wine and art scored high for these respondents, while whiskey was perceived as a more mature drinking choice and saw lower scores (14% for Scotch whisky and 21% for Irish whiskey respectively).
The picture changes dramatically upon examination of responses from those in the 25-34 age range. The interest in Irish cask whiskey ownership is more than double that of their younger counterparts (50% v 21%) and nearly quadruple for Scotch (56% v 14%). The 35-44 age range continued the trend of openness to considering cask whiskey, while the older respondents (45+) marked the end of the sweet spot. Other organisations have echoed our findings in their own research.
IWSR Drinks Market Analysis has recorded a significant change in drink preference in the US — the 25-34 age group has replaced the over 65s as the largest consumer of Single Malt Scotch. Similarly, two research studies reported in the Financial Times offered a possible explanation, '…even after taking account of investors' other characteristics — income, wealth and education — risk appetite falls as age rises.'
The sweet spot: dialled in to cask whiskey
---
A second key takeaway from this research was that the provision of more information and insight on the cask whiskey could effect a spike in potential client interest.
For age groups open to cask whiskey ownership, additional information could prove key to their decision-making process. The 25-34 and 35-44 age groups were already more attuned to the opportunity and showed better understanding of this new buying model than their older or younger counterparts. Further information may be essential to converting these potential clients.
---
Once those in sweet spot age ranges received additional information on cask whiskey, their interest grew at a greater rate than their older or younger peers. Across all age ranges, interest increased to 54%, but the 25-34 and 35-44 age ranges saw increases to 80% and 81% respectively.
As the cask whiskey buying market matures and becomes more familiar and trusted, we may begin to see greater engagement from both younger and older age categories.
"New opportunities are fast emerging for those who want to buy into the potential of cask whiskey. The cask whiskey market is maturing like a fine Single Malt: age brings depth but also diversity and excitement."
斯科特·西贝拉斯
CEO, Whiskey & Wealth Club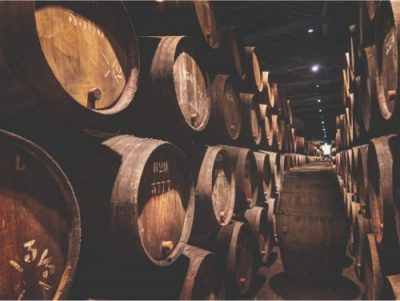 一种 winning model
At Whiskey & Wealth Club, we are connecting individuals with distilleries to create a wholly new business model.
Distillery funding
Distilleries benefit by gaining revenue on immature whiskey stocks that have traditionally only been a cost for at least the first five years.
Industry growth
Distilleries can access funding earlier and build more resilient businesses and allowing the Irish and Scottish industries to meet surging demand.
Client returns
Buyers may enjoy returns alongside the knowledge that their purchases are helping the Irish and Scottish industries to meet surging demand.
Production:
Traditionally, new make whisky is distilled and laid to rest. Until it matures, this whiskey simply represents a cost to distilleries — tying up capital that could be used in the whiskey-making process. Many distilleries produce more whiskey than they will need.
Selection:
Whiskey & Wealth Club partners with exclusive distillery partners who produce premium spirit. Whiskey from these respected distilleries and renowned distillers has a history of performing well on the resale market.
Negotiation:
Whiskey & Wealth Club purchase a limited or exclusive run of a distillery's stock in a large volume at a strong wholesale discount. At this stage, the whiskey is still immature. Whiskey & Wealth Club also arrange insurance and secure storage in a government bonded warehouse.
Acquisition:
Clients purchase casks holding approximately 200 litres of whiskey. With Whiskey & Wealth Club, our purchase price covers the cost of the spirit, the cask, and bonded storage and insurance for the term of your ownership. You take full ownership of your cask and can choose to bottle or sell it on at your discretion.
Maturation:
It's generally recommended that cask ownership take place over at least five years for better potential for returns. At this time, each cask will contain around 385 70cl bottles of whiskey (46% ABV). This small reduction in volume is due to evaporation — and is known in the industry as the 'angel's share.'
Culmination:
When it comes time to exit, clients may be able to sell to whiskey brands, independent bottlers, or other cask buyers, or to bottle as their own at any time. Whiskey & Wealth Club will provide the information you need to decided on the strategy that's right for you.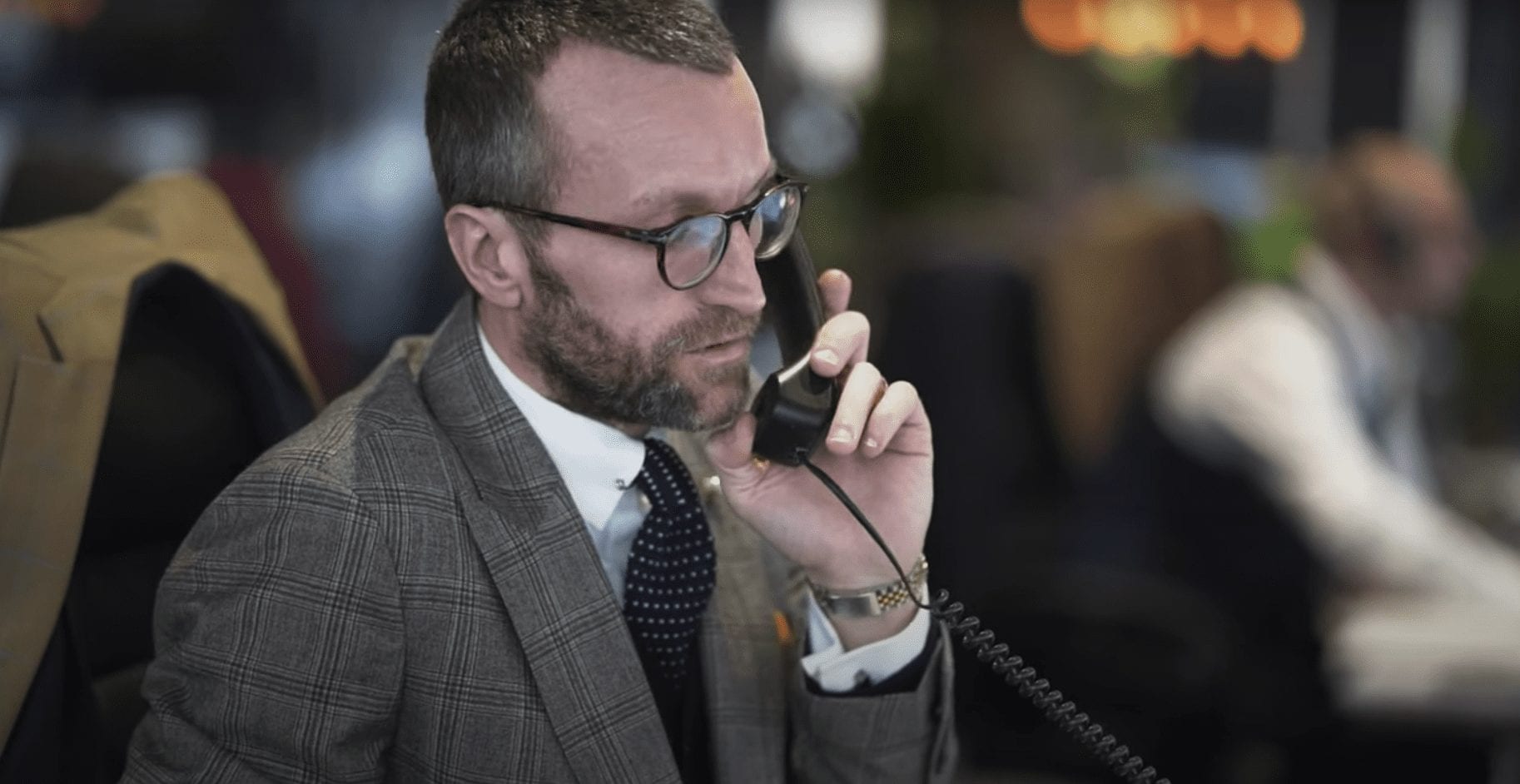 Methodology
---
Whiskey & Wealth Club commissioned research in May 2020 of 505 individuals with capital of £100,000 or more available for investment. Questions were designed to get a sense of attitudes towards general investment, alternative investment and, specifically, Scottish and Irish cask whiskey buying.
Potential cask whiskey buyers were asked questions with the aim of gaining a better understanding of the factors at play in investment and buying decisions. Responses paint a picture of a new breed of cask whiskey buyer. As the market matures, however, this picture is likely to change — and Whiskey & Wealth Club's Cask Whiskey Buyer Report establishes a benchmark.
The respondents were representative of the investment market:
143 were female (~28%)

362 were male (~72%)

14 were aged 18 – 24

41 were aged 25 – 34

71 were aged 35 – 44

97 were aged 45 – 54

132 were aged 55 – 64

119 were aged 65 – 74

31 were aged 75 and over
*https://www.scotch-whisky.org.uk/newsroom/scotch-whisky-exports-surge-amidst-backdrop-of-tariff-uncertainty/
**https://web.archive.org/web/20210310104913/https://www.drinksireland.ie/Sectors/DI/DI.nsf/vPagesWhiskey/Media~Newsroom~irish-whiskey-global-market-share-to-rise-by-300-by-2030!OpenDocument
***https://www.ibec.ie/drinksireland/news-insights-and-events/news/2021/03/01/irish-whiskey-experienced-phenomenal-decade
****https://www.ibec.ie/drinksireland/news-insights-and-events/insights/2021/09/28/irish-spirits-market-report-2020