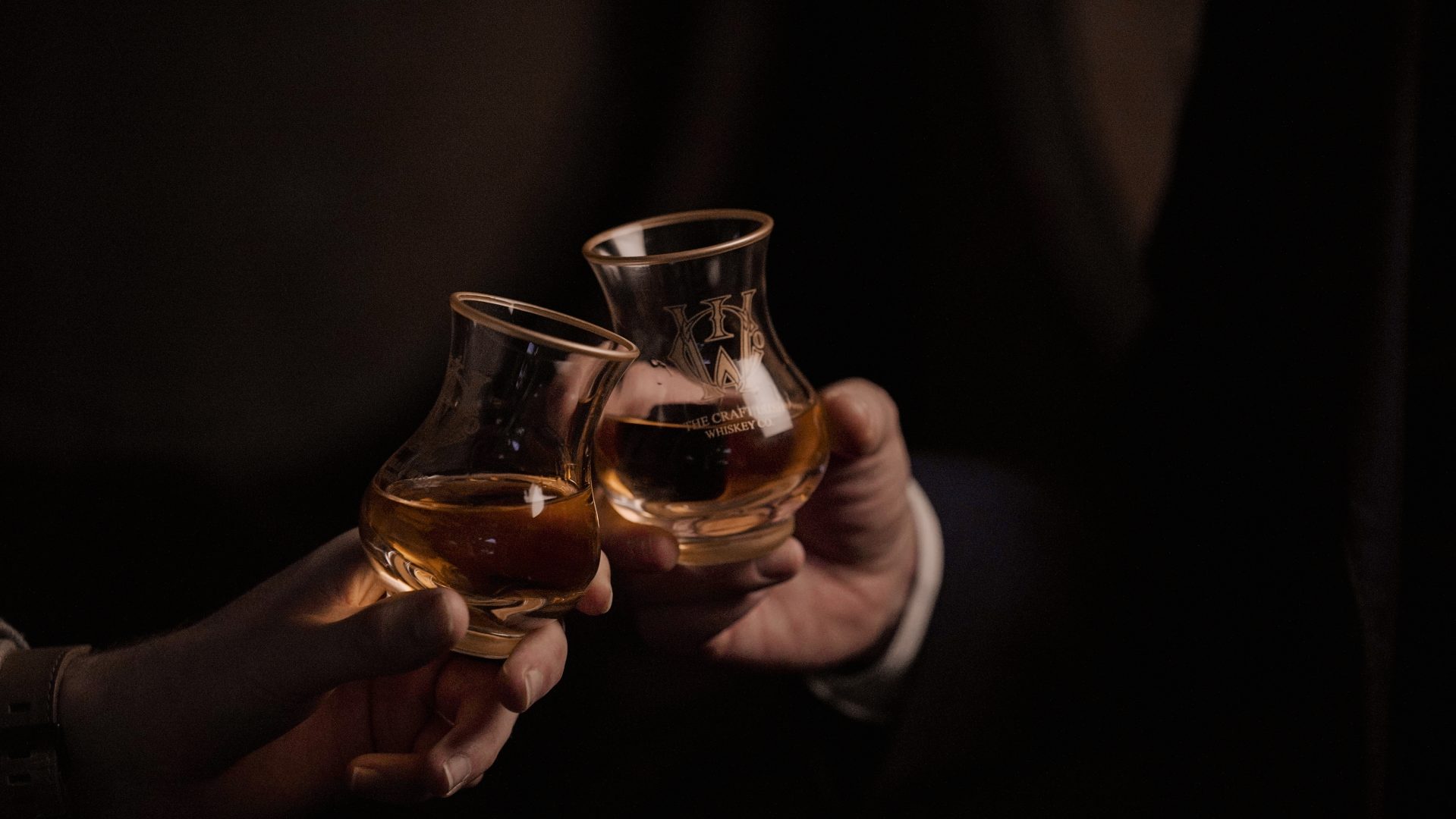 How Whiskey Brokers can Help you Navigate the Whiskey Market And Find the Best Whiskey for Investment
If you're seeking the best whiskey investments, then look no further than our excellent whiskey brokers, who can discuss your cask whiskey buying options in detail. We specialise in helping our clients maximise their yields in both the Irish whiskey and the Scotch markets…
"Is it worth buying a cask of whisky?"
If you're currently thinking, "Is it worth investing in whisky?", the short answer, in our opinion, is unquestionably 'yes.' Who wouldn't be entranced by the alternative investment market – and the power of returns available from New Make Irish cask whiskey and Scotch whisky cask investment? The Irish whiskey industry is thriving.
Equally, according to the current Whisky Cask Market Report, which assembles and scrutinises cask data from 2,000 casks from 65% of Scotland's distilleries in the Scotch industry, "Whisky casks offer investors protection against volatility." If you'd invested £100,000 in whisky cask ownership in 2018, this report projects, in merely three years, the value of your casks would be £184,797. This equates to approximately twice the yields you'd have produced from having invested in the FTSE-100, and 19% superior returns compared with gold.
The report clarifies that the BC20 Index – an inventory collating the projected values of a 'representative sample of twenty casks from assorted distilleries" – flourished by 14.36% this year.  It likewise stresses that, "According to the data reflected in the last four reports, on average one can expect a recently filled cask to increase in value by 33% per year for the first three years of its lifetime."
That's one of the key reasons, declares The New York Times, that Scotch whisky is booming, with – says the BC20 specific whiskies producing an outstanding 19.88% annual return, even on the back of a global pandemic. According to the Scotch Whisky Association, meanwhile, 36 bottles of Scotch whisky are shipped every second, as worldwide demand continues its upsurge in line with yields.
The Irish whiskey market Boom
At the same time, details the Irish Whiskey Association in their Irish Whiskey Global Report 2022, a record 21 per cent additional cases were traded this year compared with the preceding 12 months, with demand intensifying as India, Nigeria and China emerge into the market. The prevalence and purchasing power of these emerging markets helps explain why the Irish whiskey market is projected to grow by 7.6% each year for the ensuing five years — growth that by any metric is phenomenal.
Nevertheless, even in the face of these noteworthy success markers, The Whisky Cask Market Report does indicate that to acquire the greatest overall whisky cask investment returns, "Selecting the right combination of casks for its effect on overall returns," is critical. And we agree: if you're investing funds, you need to know you're being assisted by the most capable people in the trade.
The importance of engaging a whiskey broker
To pinpoint the most appropriate whiskey casks to invest in, and the best whiskey for investment, therefore, your initial action should be engaging the assistance of whiskey brokers. When buying a cask of whiskey, they can identify the best fitting deal for your requirements. Buying a barrel of whiskey requires a methodical approach so it's sensible to be guided by a team of first-class cask whiskey brokers with a 'whiskey, explained' mindset to chaperon you throughout the process.
Excellent Whiskey & Wealth Club reviews
Indeed, the Irish whiskey industry is one of the countless spaces where Whiskey & Wealth Club shines. Says Whiskey & Wealth Club co-f0under Jay Bradley: "We offer private investors access to the exclusive world of wholesale premium cask whiskey ownership so they can tap into the booming global whiskey market – something that has never been possible before." Indeed, we were just presented with the esteemed SME of the Year prize at The Business Champion Awards ­­– and we've been ranked 'Excellent' on TrustPilot by 481 delighted customers, submitting outstanding Whiskey & Wealth Club reviews.
Identifying the right casks for you   
Our whiskey brokers act as the intermediary between clients who want to procure casks and the distilleries trading them. We'll review what your investment needs are, together with your financial plan. We'll next evaluate within the whiskey industry the most appropriate casks accessible to you based on your requirements. What's more, having formed close relationships with celebrated distilleries in Ireland and Scotland, we're able to acquire casks for our clients at a reduced cost, before passing on these discounts to you. 
Says WWC co-founder and CEO Scott Sciberras: "If we purchase 20% of a distillery's fresh new make, it gives them enough working capital to run their stills. We purchase it by litres of pure alcohol, which gives us volume to sell to our clients without the overheads of running the distillery – so we can sell it for a far cheaper price."
Exit strategies
For the private comfort of our clients, every cask is held in a bonded warehouse, in addition to being insured and HMRC-compliant to ensure the security of your casks. Another vital factor of this entire process for our clients meanwhile is knowing that you can exit your investment whenever you choose.
Often the distillery has first right of refusal to repurchase your casks. Correspondingly, you can likewise retail your cask at a whiskey auction, where people can attempt to outbid one another in pursuit of your casks, or you can locate a pool of private sellers via Whiskey & Wealth Club's brokers. These are simply some of the opportunities that our experienced panel of whiskey brokers would be happy to chaperon you through. 
To discover more out more about the Whiskey & Wealth Club process, call our whiskey brokers on +44 203 129 1639 today, or email us at [email protected] to start your whiskey investment journey today.
Back to news