Nearly all good things come in casks, and whisky is no exception.
Whiskey & Wealth Club co-founder Jay Bradley briefs The Gentleman's Journal on buying whisky by the barrel.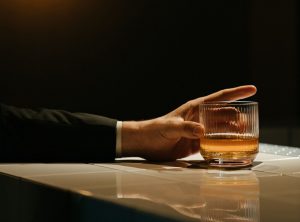 Whether it's a 'barrel of laughs' or 'barrels of fun,'it seems that almost all good things come in casks. And you can add buying your whisky by the barrel to that list. Whether neat or on the rocks, by the bottle or by the barrel, we're great fans of this most spirited spirit that's been distilled proudly in Scotland for over half a millennium. But whisky has more to offer than just taste.
Whiskey & Wealth Club founder Jay Bradley weighed in with other world-leading whisky ownership experts at The Gentlemans Journal on why there could be cash to be had in casks.
Click the 'read the full article' button below to read on.