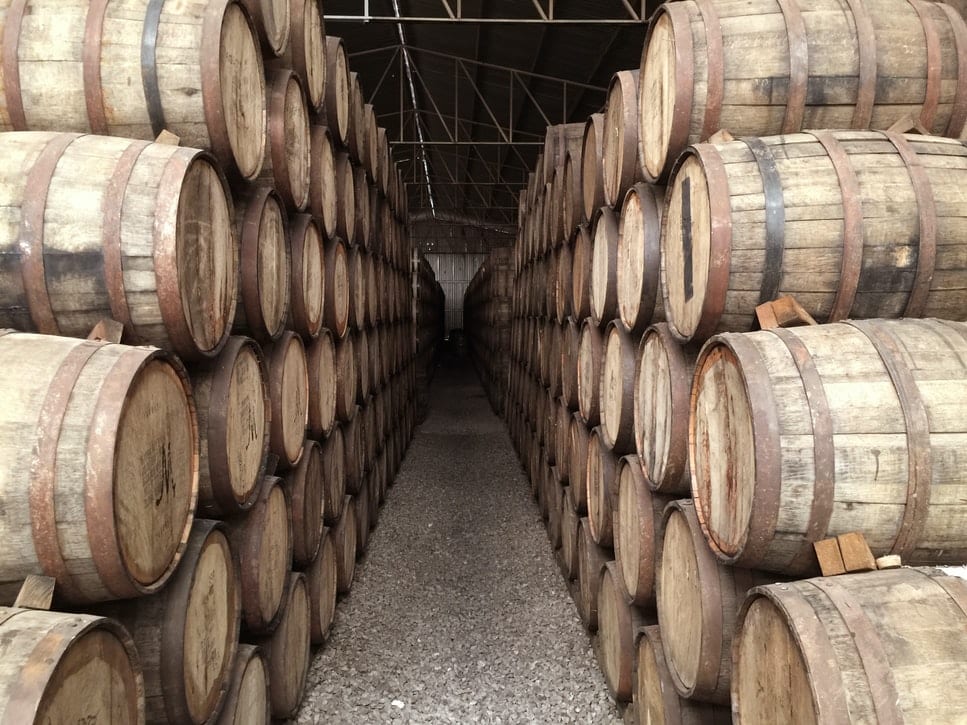 Cask whisk(e)y's popularity strengthened during lockdown
During the pandemic, investors turned towards alternative investments in cask whiskey.
Join us to discover why cask whisk(e)y's popularity as an investment opportunity strengthened during the recent Covid-19 lockdown, and find out why the team at Whiskey & Wealth Club predict that demand for the premium mature spirit will continue to rise.
In recent years, whisk(e)y as has become increasingly popular as a beverage of choice, particularly for younger drinkers who particularly in the US have switched from beer and wine to whisk(e)y, while new emerging markets are helping to drive demand.
Rare whisk(e)y has also been growing in value, topping the Knight Frank luxury investments index this year. As well as growing in value by 564% over the last decade. It's not just rare whisk(e)y that is growing in favour, but also casks. More and more private individuals and funds are purchasing their own casks to hold onto, before capitalising on strong secondary markets and record exports in various global markets.
Currently, the Scottish whisky secondary wholesale market is estimated at $40m according to the IWSR, the global benchmark for wine and spirit data. Last year alone, exports grew to a record £4.9bn. Irish whiskey is also amid a resurgence. Exports have grown by 300% in the past decade, with the US market worth $1bn alone.
The Coronavirus effect
The coronavirus has reaped economic chaos for global financial markets. In the UK alone, the economy has shrunk by a record of 20.4%. While the US economy recorded its biggest ever second-quarter fall.  Shrinking by a third, it has surpassed both the 2008 Global financial crisis and the Wall Street Crash of 1929.
As a result of the global economic turmoil and uncertainty around financial markets, investors have increasingly turned to alternative investments, particularly, cask whisk(e)y. In the first half of the year alone, investors and private buyers have put €7.8m in premium cask whisk(e)y through Whiskey & Wealth Club. This figure is almost double than that of the same time last year. Whilst since lockdown, a total of 258.5 pallets have been purchased.
These private individuals are not localised to any region, but moreover, we are seeing an increased global trend of them purchasing casks of premium new-make spirit. People from the USA as well those from the likes of Singapore and mainland Europe, particularly Germany, Denmark, the Netherlands and Finland have all purchased casks since lockdown.
Why whisk(e)y, why now?
One of the main reasons that whisk(e)y's favourability is coming to the fore now is that it is asset-backed. When private individuals buy and hold casks of whisk(e)y though Whiskey & Wealth Club, they are purchasing an asset for which they have sole ownership.
The casks are then stored in a government bonded warehouse, typically for five to 10 years. They are fully insured and the insurance increases year-on-year in line with the cask's value. Another key factor driving investors to premium cask whisk(e)y is the fact that the value increases with age and expected returns of around 10%, largely through a growing secondary market for premium mature whiskey.
Working for everyone
Whilst premium cask whisk(e)y investments can secure those investing a healthy return, they are also going some way to support distilleries and the whisk(e)y industry. Since whisk(e)y's value is largely determined by its age and the fact new make spirit needs to age before it can legally be declared as whisk(e)y, it can be years until distilleries see returns. Notwithstanding the fact that the more valuable and sought-after Single Malt and Single Pot Still sprits which are superior in quality and value as opposed to cheaper blends and therefore require greater impetus during the whisk(e)y-making process.
To cover overheads, distillers will offer selected casks to willing purchasers, which then, in turn, provides them with an injection of capital that can cover the costs of the time and labour-intensive distilling process.
Previously, casks were only exclusively available to a select few at high prices. However, through Whiskey & Wealth Club, this gap is now bridged, allowing for more access for those looking to invest in this industry at ultra-wholesale rates.
The road ahead
The growing global demand for premium whisk(e)y as well as the growing secondary market means that in a few years, the demand for the premium mature spirit will rise, which is set to play into the hands of those holding mature premium stock. With uncertainty still surrounding the financial markets, at Whiskey Wealth Club, we anticipate investment in premium cask whisk(e)y to continue its current trajectory.
Back to news