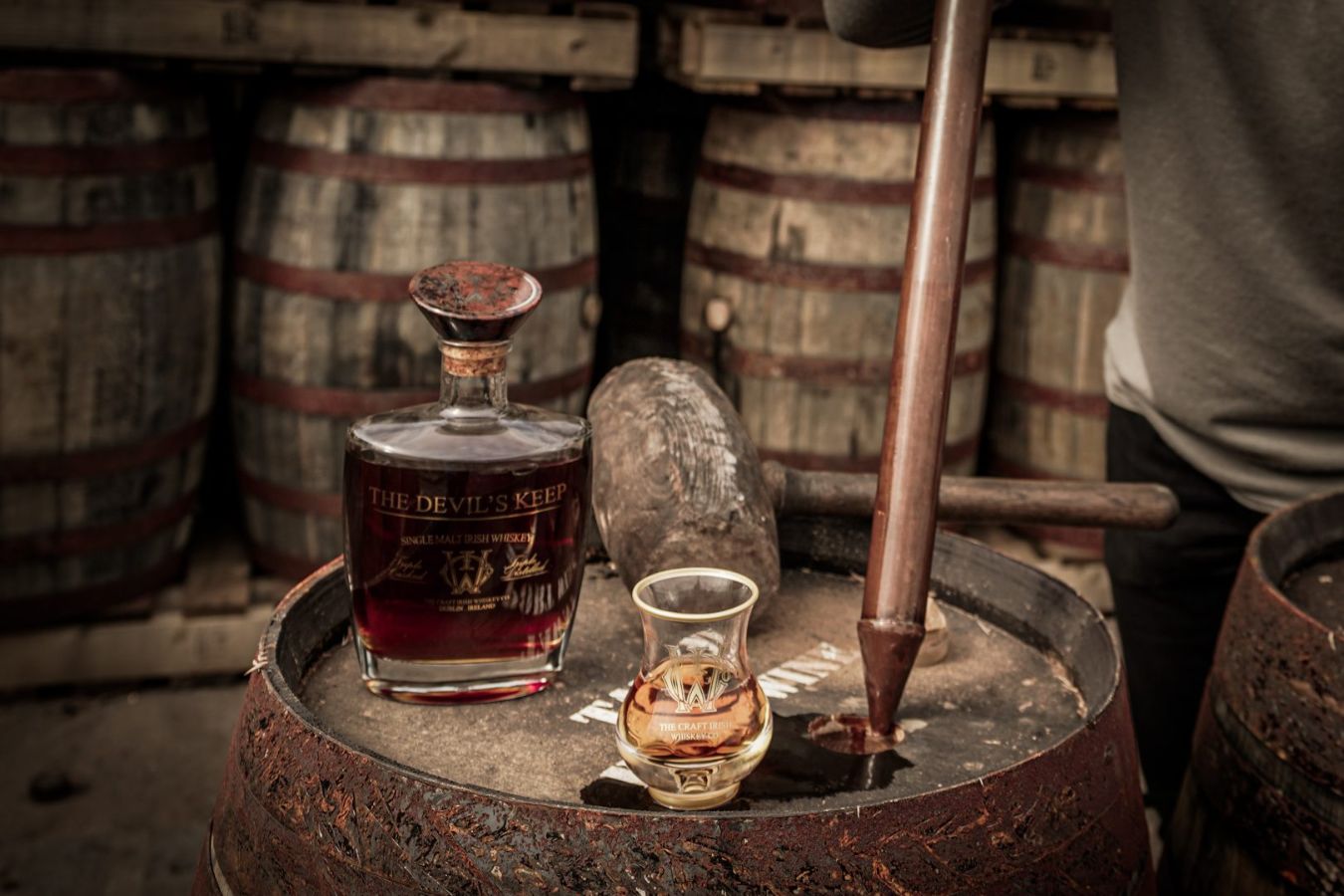 Best Alternative Investments for Volatile Markets: Why 2023 is the Perfect Time to choose Collectable Whiskey
With the stock market flatlining and the property market down, alternative assets — specifically in the sphere of rare whisky bottles as a form of investment — continue to hold their own.
Best Alternative Investments for Volatile Markets: Why 2023 is the Perfect Time to choose Collectable Whiskey
It's safe to say that the last few years have been something of a rollercoaster for most of us. Turbulence is still being felt across the financial markets, as well as for everyday household budgets as a consequence of Britain's ongoing cost-of-living crisis. With markets dropping to their lowest levels since March due to worries around inflation and the overall health of the economy, investors are looking for an alternative to the stock market. For many, that's a more tangible asset based investment, and with rare whiskey consistently topping the Knight Frank Wealth Report Investment Index, we've taken a look at how investing in rare bottles of whiskey could be a profitable alternative investment. 
Why are the traditional stock markets currently volatile?
There are a number of reasons for today's stock market volatility, and you only need to track back to the short-term to discover its origins. In 2020, when Covid began spreading across the planet, the stock markets from the U.K. and the EU to the US and Japan immediately plummeted by 30%. And it wasn't just the pandemic that took the courage out of the markets. The vast rise in inflation since then, prompted by worldwide supply chain shortages, plus the impact of a post-Brexit Britain deprived of EU's 'mates rates' on bulk trade deals, and the loss of reasonably priced gas from Russia as it turned off the gas taps on Europe, caused by the end of 2022 a predicted 27% drop in the S&P. Which led to Goldman Sachs branding those 12 months the sixth most volatile on the stock market since The Great Depression of 1929. The Nasdaq, meanwhile, tumbled by 32%. 
Every economy worldwide has taken a beating, with the global economy more devastated now than its been since 2001 (not including the very worst points of the 2008 recession and the peak of Covid-19).
Why invest in alternative assets?
Alternative assets appear to be the bulwark against such cataclysmic market forces. And it's easy to see why. Nearly all alternative assets are physical. That means, as with gold stretching back to Ancient Roman times, these are assets that are tangible, and thus portable. They aren't based on worldwide speculation: a block of gold is a block of gold. When the perceived value of a share in a company on the stock market tumbles, your investment could perish to literally nothing. With gold, on the other hand — as with all physical assets — the asset still exists in the real world.
So it often is with alternative assets from rare bottles of whisky to coloured jewellery, fine wines and vintage cars. Take rare whisky bottles, for example. 
Why choose collectible rare whiskey?
As the Knight Frank Luxury Report points out, rare bottles of whisky have continually grown in value — to the tune of 428% — over the past ten years. This is remarkable growth, especially when set against today's flatlining stock market and falling house prices. 
And this upswing will continue, as the Irish whiskey market in particular continues to grow by 9.2% every year.
Meanwhile at a macro level, you have to examine the large market levers of supply and demand. Every time one of the rare bottles is consumed, supply of the rare liquid in that bottle naturally dwindles further, increasing its scarcity and therefore the bottle price — which in turn drives up demand. Meanwhile, global demand for whiskey continues to swell on an unprecedented scale.
Which rare whiskeys to invest in?
So if these are the kinds of returns one can expect, then the next question is which kinds of rare bottles should one invest in to maximise their returns? The key in principle is to think: a) rarity; and b) quality.
The Dalmore 64 Trinitas is a great example: its scarcity means that people are prepared to pay an added premium to add this bottle to their collection.
Then, of course, there's The Macallan Valerio Adami 1926 60-year-old. Only 12 bottles of this spirit were ever produced — and the fable goes that one of them smashed during an earthquake in Japan, meaning there's now one less of this bottle than previously. Which has only increased its rarity and hence price upwards even further. If you've got a cool $1.07m stowed away to spend on a rare bottle of whisky, then you could do a lot worse than add a bottle of this Valerio Adami to your existing rare whisky collection. 
Then there are such rare expressions as that six-litre decanter sold by Sotheby's in Hong Kong last year — The Macallan M going at the gavel for £381,620.
Equally, on The Macallan front, who couldn't but get excited by the news of the $460,000 charity funds raised by a bottle of The Macallan 64-year-old in Lalique Cire Perdue? Elsewhere, consider The Glenlivet 70-Year-Old from Scotland's Speyside distillery. Over the past five years, the value of this bottle has shot up by a tremendous 329% in recent times, despite this single malt Scotch selling one million cases per year. 
This explains why one sage whiskianado had the foresight to snag a bottle of Glenlivet's 70-year-old for $15,000 at an Edinburgh auction in 2011. They could obviously see where this value was headed.
On the Irish front, meanwhile, there's of course Midleton's Very Rare Vintage Blended, a single pot aged for up to 33 years in American oak casks that used to house bourbon. Their 2017 Very Rare Vintage is making huge value gains in the market and has doubled in price in just over the past year. These are significant gains, rocking the market much like our own two offerings of rare bottles: The Craft Irish Whiskey Co.'s The Devil's Keep, as well as our Emerald Isle. 
The best Irish whiskey to invest in?
It's easy to see why The Devil's Keep was crowned the world's Best Irish Single Malt at the World Whiskies Awards in 2022 — this bottle being the company's inaugural release. An extraordinary expression matured in American, French and Hungarian oak casks for almost 30 years,  this ultra-rare, triple distilled single malt is one of the finest whiskeys that Ireland has ever produced. Launched in 2020, only 333 bottles were ever produced. Originally retailing for €10,000, these bottles are achieving far higher prices at auction, with one having sold at charitable auction for a remarkable £46,000.
Elsewhere from The Craft Irish Whiskey Co., there's another spectacular rarity, our second release in February 2021 — The Emerald Isle Collection. This extremely rare bottle of whiskey involved an exclusive collaboration with Fabergé to include the world's first Celtic Egg, a bespoke watch and a humidor housing two ultra-rare Cohiba Siglo VI Gran Reserva (2009) cigars — selling at auction for an unprecedented $2m.
Conclusion
In a plummeting global market, many thousands of investors are hedging by putting their funds into tangible assets such as collectible Scotch whisky and collectible Irish whiskey. To find out more about whiskey investment, call our account directors on 020 3129 1639.
Back to news