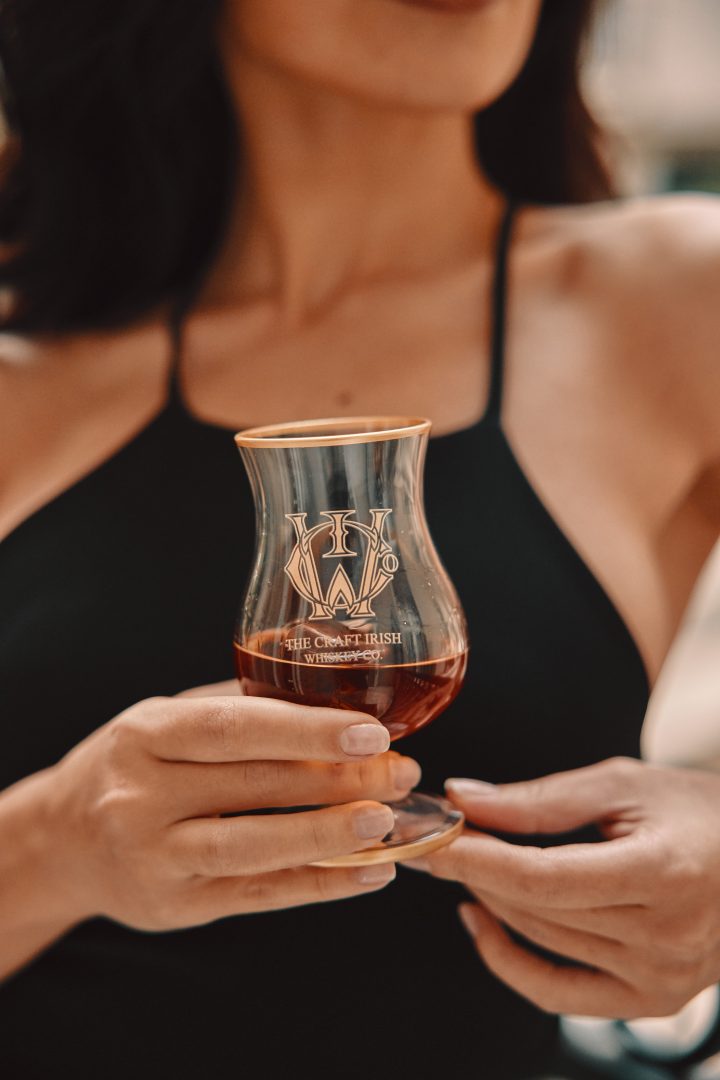 Women and Whiskey Investment – from Female Whiskey Distillers to Women Owned Whiskey Collections
On International Women's Day, we salute and celebrate the women challenging gender bias and inequality across the investment and spirits landscape worldwide. More and more women are ascending to their rightful place. But at Whiskey & Wealth Club we realise that we still have so much further to go. 
Women and whiskey 
International Women's Day on March 8th takes place every year for a vital reason: to celebrate, recognise, and embrace the extraordinary cultural, financial, social and political achievements of women in our society. Since the 1990s, when this landmark day in our calendar was established, everyone from governments to companies to individuals at home have gathered to thank and salute women for helping to challenge the gender bias and inequality that exists in our society. 
And in the same way that global citizens on this day are noted for gathering at rallies, lectures and conferences to discuss and explore what more we can do to advocate for women's rights, so too here at Whiskey & Wealth Club we'd like to celebrate and underscore the great strides that women in whiskey are making in both the world of investing – and in distilling, too.
Women are increasingly seeking out cask whiskey as the best whiskey investment for its potential for long-term appreciation, reminding us that the terms 'whiskey' and 'women' should appear in the same sentence far more often. At Whiskey & Wealth Club, we provide our clients with access to new-make whiskey as it enters the cask, but at wholesale prices, from some of the world's finest distilleries. This means that when investing in alcohol, our clients can hold onto their investments and potentially watch them grow over the long-term, before choosing to sell their whiskey – or even bottling their whiskey and launching their own brand. 
Investing in whiskey
After all, the whiskey industry is booming right now. Irish Whiskey is the world's fastest growing spirits category. Scotch is the world's number one internationally traded spirit. Bourbon is experiencing its biggest sales boom in more than 50 years.
And in a global economy experiencing high inflation, whiskey has historically held its own value over time as the cost of living rises. As everyday prices shoot up, we get less bang for our buck, because the same amount of money can no longer buy you the same amount as before. In other words, the value of your money decreases. But what our clients realise is that whiskey tends to maintain its purchasing power over time, by historically growing in value. As global demand for whiskey also increases consistently, so too does the potential value of one's casks, with whiskey seemingly retaining and improving its value over time. 
What our investors realise is that whiskey is a limited resource. There's only so much whiskey that can be produced each year. So limited global supply drives up the price of their investment. And the more whiskey is aged to boost its quality and complex flavours, the more it potentially grows in demand, steadily increasing in value on the market.
The perfect whiskey investment
Equally by investing in whiskey as part of an investment portfolio diversification strategy, our female clients limit their exposure to the risks of putting all of one's eggs in only one specific basket – instead, investing in whiskey helps to spread one's exposure to limit the risk. Our female clients are aware that the FTSE-100 is currently flatlining, too, and they want their investments to mature over time, not bob along the bottom. 
Likewise, with the value of rare whisky having risen by 21% in 2022, the option of also bottling one's casks becomes an enviable opportunity women may choose to pursue. 
Some women may also prefer to choose an investment, be it in the form of casks or bottled collectible whiskey, that aligns with their personal values. And investing in whiskey, a tangible asset with deep historical links to Irish and Scottish culture and heritage, may be one way to support this traditional industry. It's also a way to circumvent the male-dominated financial services industry, where women may feel that their enquiries or requirements haven't been appropriately addressed. 
Owning one's own physical cask allows women to retain control and make their own decisions about their financial future, devoid of external interference from a sector that has perhaps not historically catered to their interests. In brief, cask whiskey investing allows women to stay in control of their destinies. 
The best whiskey for investment
And actually, it's understandable why women are drawn to cask whiskey investing now more than ever, be it financially or from a sociological perspective. A recent study from the Bourbon Women's Association found that 30% of those who drink Bourbon whiskey are women, compared to only 15% in the early Nineties. So women are actually immersing themselves in the world of whiskey, from investing in casks, as well as in their downtime, when they're preferring to drink whiskey as their leisurely spirit of choice.
And the industry is a far better place because of it. Whereas before, the industry may have focused specifically on a whiskey's alcohol content, now, with the rise in female drinkers in pursuit of the perfect whiskey, new lines of whiskey are being produced, emphasising improved flavours, aromas, and complexities. Women who may have whiskey collections, as well as those who demand a more sophisticated drinking experience, are seeking out higher-quality and rarer whiskies, developing the overall industry as a whole.
Female whiskey distillers
It's this open-mindedness to new and improving whiskey experiences that helps to explain this following remarkable fact: according to the women-in-distilling-tracking website, 'Distilling Women', today, nearly one in ten distilleries in the US is owned or operated by a woman.
This rise in women-owned whiskey distilleries comes down to a number of factors. As the whiskey industry continues to grow, more opportunities have presented themselves for female entrepreneurs and experts to enter and push the industry to its edges to make their mark with ever-more nuanced offerings for the market.
These women, like so many of their counterparts across multiple sectors, are not just knocking on the door of the whiskey industry – they're breaking down barriers like never before. Women drink whiskey. Women invest in whiskey. And now they are entering the field then leading the charge, demanding that the entire industry sits up and takes notice of their superlative skills. 
This increasing awareness about the impact that women are having on the world of whiskey has inspired companies such as Whiskey & Wealth Club to continue advocating for ever-greater gender equality, recognising that while women have managed to overcome some of the challenges and barriers in the industry, there's still much, much further for the industry to go. 
Equal pay legislation and new policies to promote female inclusion in the workplace are at the heart of how Whiskey & Wealth Club operates. But we believe there must be even greater female representation and leadership to drive the change that's required. We don't believe that there's a 'best whisky for ladies'. We want an equal playing field for all.
A golden future for both whiskey and women
Despite the increase in female representation in the industry, women still face gender bias, notably in senior management positions. This is in contrast to the very positive rise in female whiskey distillers. Female leaders, suggests this report, often don't get the opportunities to advance as much as they should. And while this is a scenario that can often affect all sectors, at Whiskey & Wealth Club it's one that we prefer to address head-on. 
With that in mind, we want to celebrate the huge impact that women in whiskey are having. From Investing, to distilling, to lead the charge, whiskey is an industry that should deliver higher returns for women – not just when it comes to investing, but in their lives and careers, too. 
On International Women's Day, we salute and celebrate the vast impact that women continue to have on our extraordinary and exciting industry, and our society at large. We are thrilled to be a company that continues to support our female colleagues and clients in the equal attainment of their highest investment and professional goals. To the women of whiskey and beyond: here's to you!
Back to news