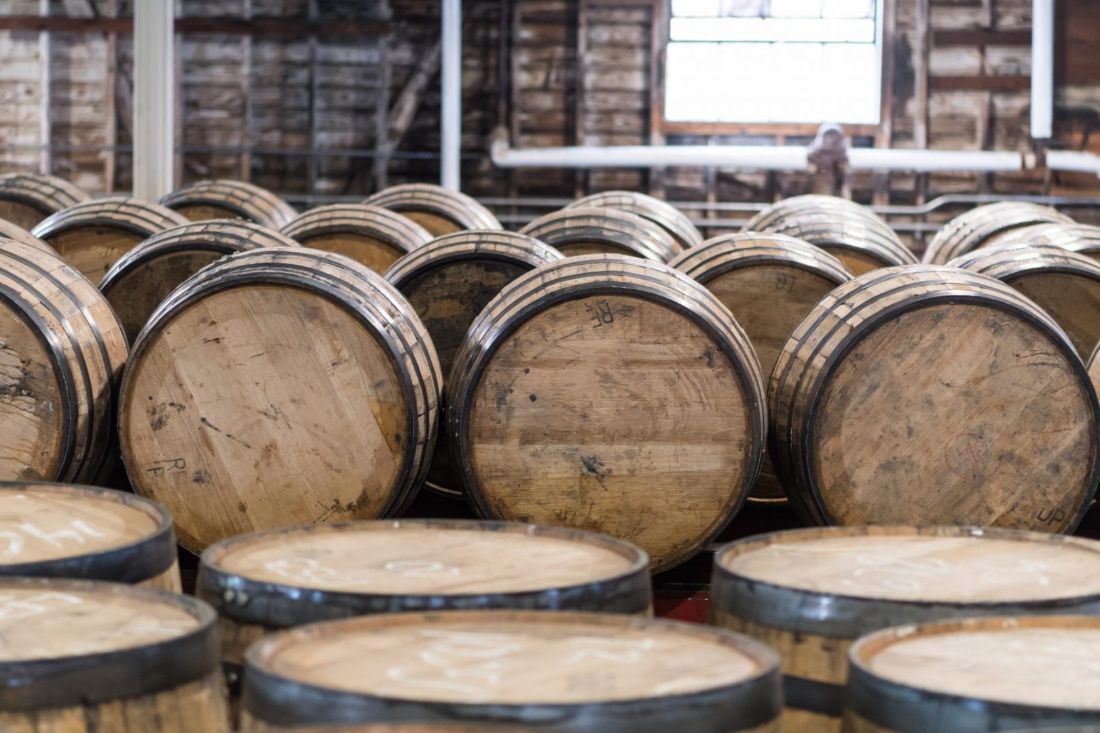 The Cask Whiskey Investment Opportunity
Are you interested in non-traditional investments?
Discover why the Cask Whiskey investment opportunity has become the alternative investment for many, as Whiskey & Wealth Club have made it possible for private investors to enter the cask whiskey market.
Following the COVID-19 outbreak and resulting crash in some global stock markets, Whiskey & Wealth Club have seen increased interest from private investors and funds. Many of these investors cite interests in seeking asset-backed investments to diversify their portfolios, and there's been an overall increase in interest in alternative investments.
A few factors have contributed to cask whiskey in particular becoming the alternative investment of choice. According to Knight Frank's Wealth Report 2020, the value of rare whiskey has risen by 564% in the last 10 years. By comparison, the value of classic cars rose by 194%, fine art by 141%, and wine by 120%.
The whiskey market is also experiencing growth around the globe. Irish whiskey, for example, is the fastest growing premium spirit in the world according to the IWSRIWSR, the global benchmark for spirit data. Exports have grown by 300% in the last decade, with the US market for Irish whiskey worth $1bn alone.
The market is similarly poisitive for Scotch whisky. It holds the the largest market share, is generally most valuable, and has nearly a century of stability and pricing data behind it. Scotch Whisky currently accounts for over 20% of the UK's total food and drinks exports, and global Scotch Whisky exports grew by 4.4% to £4.91bn in 2019, according to The Scottish Whisky Association.
How does whiskey investment work?
Cask whiskey investment offers private investors, individuals and funds alike, the opportunity to purchase casks of new-make spirit. When distilleries produce new-make spirit, it must be transferred into casks for maturation then aged at least three years before it can earn the legal designation of 'whiskey.' Most whiskeys are aged from five to ten years, and as their flavour develops, the value of their casks is likely to as well.
As distillers cannot make profits on this whiskey until it has matured and the whiskey production process can require significant labour and capital, distilleries will sell a small percentage of their new-make casks to wholesalers to cover their operating costs. Whiskey & Wealth Club's relationships with distillers make it possible for private investors to purchase these casks at the discounted rates once exclusive to wholesalers.
From ultra-wholesale rates to diverse exit strategies, Whiskey & Wealth Club have designed an opportunity for cask whiskey ownership tailored to the needs of the private investor. During the term of your investment, storage is provided for your cask in a fully-insured government-bonded warehouse. You hold the full ownership of and titles to your casks, and, as asset owner, may decide when you choose to exit.
When you are ready to exit your investment, you can choose to work with a whiskey broker to facilitate the sale of your casks, or work with one of our Account Managers to devise an exit strategy that works best for your needs and helps you get the most from your returns.
The rise of whiskey as an alternative investment
In March 2020, global stock markets posted the biggest falls since the 2008 financial crisis, and those who had invested saw significant losses.
In the past, investing in whiskey generally meant investments in private collections and rare bottles. This became a popular market for high and ultra-high net worth investors looking to hedge against impending uncertainty preceding the 2008 financial crisis. While this proved lucrative for some individuals, it can require a prohibitively significant initial outlay of capital.
This was once the case for cask investment as well, but Whiskey & Wealth Club have made it possible for private investors to enter the cask whiskey market without an initial minimum purchase.
Additionally, as an asset-backed investment, cask whiskey is not subject to some of the same fluctuations as those in other markets. That having been said, it is an investment nonetheless and may be subject to unforeseen events or other factors. When considering investing in whiskey, or any market, it's important to do your research and decide whether it's the right investment for you.
How secure is whiskey investment? What does the future of whiskey investment look like?
Though global events from World Wars to American Prohibition have had significant impacts on the whiskey market, demand for the spirit is currently experiencing growth around the world. Even in the midst of the global recession, 2009 sales of Scotch whisky reached worldwide records, and the number of distillers in Ireland hasn't been this great for over a century.
One of the factors that determines a whiskey's value is age. The older a whiskey, the greater its value may be. IDL, Ireland's largest distiller and the producer of Jameson, tracks the annual increase on its maturing stock at uses 18% per annum. While this may be true for their stock, it's important to note that scarcity and quality also play signficant roles and may have even more bearing on the final value of a cask.
With premium whiskey stocks predicted to fall short of demand and production, the future of whiskey investment could be bright for those considering investing today. If you'd like to explore your options for cask whiskey investment, get in touch with one of our account managers.
Back to news