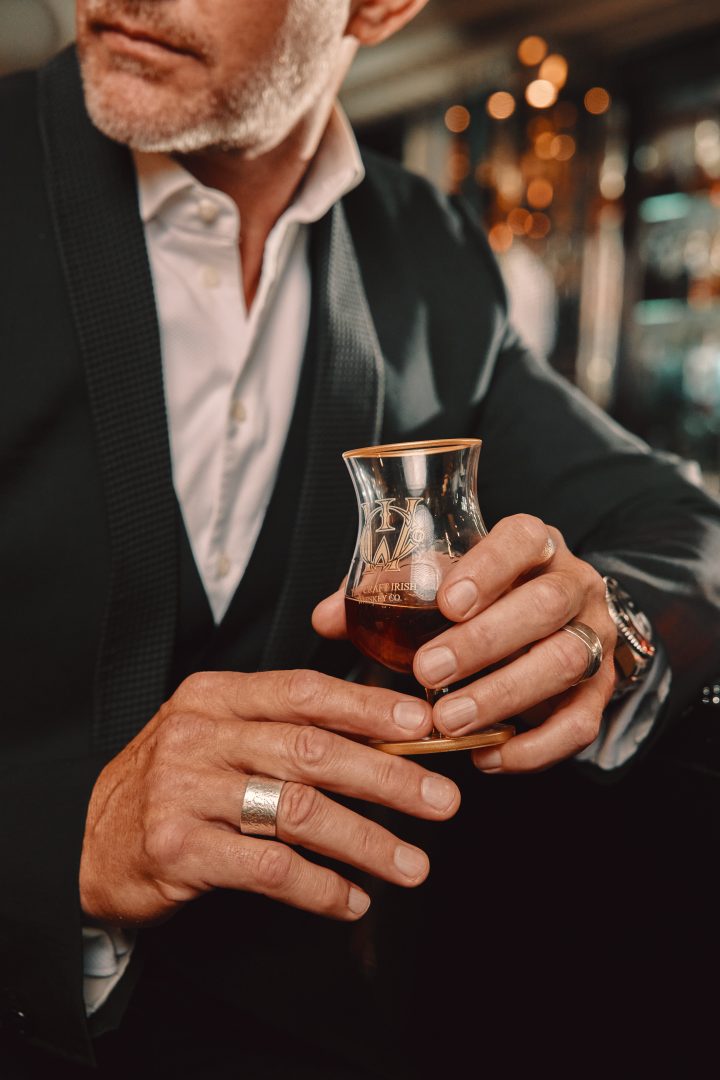 Celebrate World Whisky Day 2023 with the best Luxury Scotch from Whiskey & Wealth Club
Cheers to the entire whiskey industry worldwide on World Whisky Day! Yes, it began as a celebration of Scotch, but it's now far more inclusive of all whiskies, and is an international salute to the finest spirit this planet produces. How will you celebrate?
World Whiskey Day takes place on the third Saturday every May, and is a global celebration and day of jubilation, saluting the magnificence of whiskey as an industry as a spirit and as a way of life. Today is a key day for expensive whisky brands across the world. And it's not just about Scotch whisky – instead it's a declaration of admiration for all the different types of whisky from around the world. It's the ultimate day for international whiskey lovers and whiskey connoisseurs, a day of whiskey appreciation, and an opportunity to salute all makers of ultra premium whiskey.
First conceived by Scotsman Blair Bowman in 2012 after wanting to extend his enthusiasm for whiskey tasting and events to the wider world, what may have been perceived as 'international Scotch day' or 'World Scotch Day' quickly became one of knowledge, diversity and awareness about the global market as a whole. It's as much 'World Bourbon Day' as it is 'World Scotch Day.' In other words, if it's a whiskey of any variety, it's got a place at today's table.
The luxury Scotch whisky industry is reaching levels the likes of which the world has never seen before. Of all the spirits traded throughout the world, no other spirit sells more than Scotch. It is now the planet's number one traded spirit, with demand having risen to more than £6 billion per year, and counting.
Indeed, the speed at which Scotch whiskey is traded is so frenetic that a staggering 53 bottles of Scotch are sold every single second of every single day. That is a huge amount of Scotch being purchased internationally. These massive numbers speak to the vast customer base Scotch has across the planet – 180 individual markets are placing orders for bottles of Scotch.
Scotch whisky makes up one in every five (20%) of all food and drink exports abroad from the whole of the UK.
And because supply can't keep up with such booming international demand, Scotch whisky distilleries can't open up soon enough, with a remarkable 177 new distilleries being opened in the five years between 2012 and 2017.
Meanwhile, According to the IWSR Drinks Market Analysis, between 2013 and 2017, the Irish whiskey market grew by 39% per year. Irish Whiskey—sales of which were up an astonishing 16% in the United States last year. US sales increased, in spite of the pandemic, by 16.3% in 2021, with overall exports increasing by 370% since 2010.
A decade ago, merely four distilleries in Ireland produced Irish whiskey. Currently, there are more than 40 distilleries either operative or in the growth phase.This explains why The Irish Times has described Irish whiskey as "the world's fastest-growing spirits category in over a decade."
Like Whiskey & Wealth Club, Blair admired the Scottish whisky industry for its rich heritage, luxury and timeworn traditions. Scotch whisky has a distinct taste borne from years of fine-tuning production methods to get it just right. And Bowman wanted world whiskey day to both honor its heritage, but to also celebrate all the other varieties of whiskies from across the globe.
More than a decade on from the first ever World Whiskey Day, this landmark event has taken on a life of its own, with different whiskey enthusiasts interpreting, interpreting this special occasion in their own unique way.
On this day, many people may choose to host their own whiskey tasting events with friends and family together, sampling and discussing their favourite types of whiskey, exploring what might comprise 'the perfect whiskey'. You may wish to visit a distillery and attend a tour equally expect social media to be full of photos and posts of whiskey of whiskey lovers sharing tasting notes or their favourite whiskey related quotes or sparking up conversations with other enthusiasts from around the world.
Elsewhere, many distilleries may have special promotions on as well as hosting master classes that hone in on a variety of single moulds and blends from different regions in Scotland, then they're keen for you to try. They may also have guest speakers and experts offering insights into what differentiates different blends. distilling visitors can see the production process up close and enjoy a number of samples.
Visitors can get taste an array of whiskies from entry level, expressions to limited releases, and discuss the various flavours aromas and mouthfeels. They can also discuss the distillation processes, the distilleries, and how they've evolved. The malting floor, the steel house, and the warehouse will be just some of the areas where guests will get to explore.
There's expert commentary from distillery guides, questions and answers and unique insights into the trade impact on the surrounding regions. Blind tastings and quizzes also form the backbone of some of these world whisky days celebratory tours.
Equally, many bars offer special whiskey flights, allowing their customers to try small quantities a different colour aged whiskey is often arranged as part of a theme. Bars will celebrate the multitude of whiskey flavours and aromas from around the world. Printed menus or cards are provided to explain the different characteristics, with glasses presented on wooden or metal trays we drink is experimenting with different expressions. across the planet you'll find bars celebrating this big day of whiskey with live music with live music to be enjoyed with the drum.
Such sounds you can expect to hear include the traditional Celtic folk music on the bagpipes, rock and roll blues and jazz with jazz sophisticated harmonies match net for the whiskies being enjoyed.
Also, on this day, whiskey pairing events are known to take place hosted by distillery representatives exploring the best whiskies to match the best meals. Smoky, peaty notes, such as Islay single malts are known to go well with salmon, charcuterie. Rye with its spicy back notes of black pepper and cinnamon go well with curries or Cajun-flavoured seafoods. Sherry cask-flavoured whiskey with notes of dried fruit goes well with cheese plates and chocolate desserts. And the vanilla taste of bourbon pairs well with barbecued ribs and grilled meats. Elsewhere, lightly peated Highland single malts pair well with salmon.
The day is also an opportunity to explore different whiskies from around the globe. Scotch, as you probably know, is notorious for its single malt, which varies in taste from smoking sweet to fruity, based on which region it hails from. Irish whiskey made from malted and unmalted Barley is light, fruity and smooth, while Japanese whiskey is sweet and smoky, incorporating many of the techniques borrowed from Scotch Whisky enthusiasts will this month flock to whiskey festivals across the globe around the state to experience new whiskies and create lasting memories as an array of famous festivals that include whiskey live in London, Paris, Dublin, Townsend and Tokyo. There's the whiskey show in London featuring hard to find whiskies and the spirit of Speyside whisky festival festival in Speyside, Scotland, which makes full use of the multitude of distilleries in this region.
And then on this international whiskey day, there is the volley of extraordinary whiskey history facts you're likely to come across about the opulence of whiskey and world whiskey day. For example, the word whiskey comes from the Gaelic word, whiskey Bheatha, meaning water of life. The oldest bottle of whiskey in the world dates back to 1494 and is stored in the Scottish National Museum.
Scotch must be aged in oak casks for a minimum of three years, but bourbon must be aged new charred oak barrels; during the American Revolution, Whiskey was used as a form of currency to pay soldiers; the colour of whiskey comes down to how it was aged. bourbon casks produce a light gold liquid, or sherry casks producer, whiskey with a dark red appearance.
And when it comes to whiskey collectors the late American private collector Richard Gooding owned the what was consider the most perfect collection of Scotch ever – he owned 3,900 bottles of mostly single malt whisky.
But above all else, this day is a moment in our calendar to celebrate the long and rich historical impact that Scotch whisky has had on the world. On this special and important occasion, we'd like to raise a glass to all the distillers across the world, who produce the new and exciting whiskies that continue to shape our world.
Back to news